BANDAI NAMCO Entertainment America's Latest Closed Beta For Action MMORPG Bless Unleashed Now Live
Sun, Jul 14 2019 5:43 AM CDT
BANDAI NAMCO Entertainment America Inc. today announced that a new closed beta for its upcoming Xbox One free-to-play title, Bless Unleashed, is live and ready to challenge players to unparalleled gameplay. Available now until Monday, July 15th, players can come experience the world of Bless Unleashed. Featuring a level cap of 22 along with new character creation options as well as two 5-player dungeons and four 2-player arena challenges, there's plenty of content to try in this latest closed beta. Click here to learn how you can join this latest closed beta.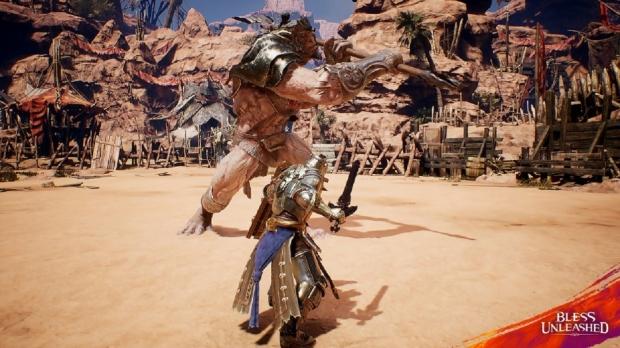 Bless Unleashed takes place in an untamed world with a rich backstory created with hardcore MMO players in mind. With deep combo-driven mechanics, player customization, and cooperative (PvE) and competitive (PvP) multiplayer, there is an endless amount of content and gameplay possibilities to keep players engaged. Developed using Unreal Engine 4, Bless Unleashed brings unparalleled visuals to a fully realized fantasy world, offering one of the most stunning MMORPGs produced for console players. Players adventure across an open persistent world where mythical beasts roam the land and player vs. player battles can take place at any time.
Bless Unleashed for Xbox One will be available in 2019. For more information about Bless Unleashed, please visit...
The official Bless Unleashed website: https://www.bandainamcoent.com/games/bless-unleashed
Follow us on Facebook: https://www.Facebook.com/BandaiNamcoUS
Last updated: Apr 7, 2020 at 12:12 pm CDT
Related Tags