Smilegate releases a new Hero, Lilibet!
Sun, Jul 7 2019 9:37 PM CDT
[July 4th, 2019] Epic Seven, a turn-based mobile RPG developed by Super Creative and published by Smilegate Megaport, has released its latest new Hero, Lilibet, and her accompanying side story.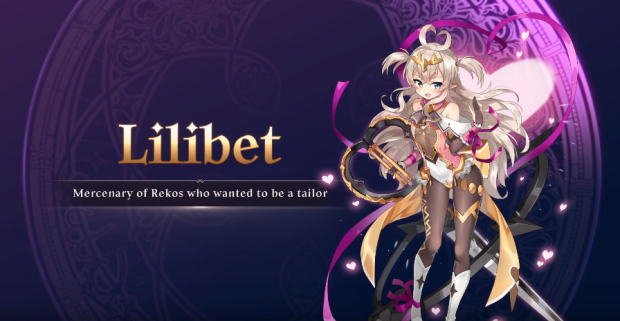 Lilibet is an Earth elemental Warrior born to a family of tailors, who wields a pair of giant scissors as her weapon. From Rekos, the same planet as Episode 2 protagonist Luluca, she lost her family in a civil war and spent years wandering aimlessly before meeting Straze, growing into one of his most powerful allies. As a main character of Episode 2 she is expected to play a key role as the rest of the story unfolds.
Lilibet can make enemies unable to be buffed with her basic skill, and is capable of dealing huge damage by using it together with her second skill that deals increased damage against enemies without buffs. She is also able to block enemies from being revived after dying when they are killed using her Soul Cutter skill.
Alongside Lilibet, her side story A Piece of the Past will also be available until July 18th and allow players to learn more of her sad backstory.
An intro video to Lilibet:
More detail about Epic Seven can be found on the official community:
(https://page.onstove.com/epicseven/global/main)
And official Facebook pages (http://Facebook.com/EpicSevenGlobal)
Related Tags