DALLAS, TX - Independent game developer TRU FUN Entertainment, first launched their retro-inspired 2D platformer, Super Rad Raygun, on November 8, 2016 on Steam for PC, Mac, and Linux. Last year, Super Rad Raygun was released DRM-free on itch.io.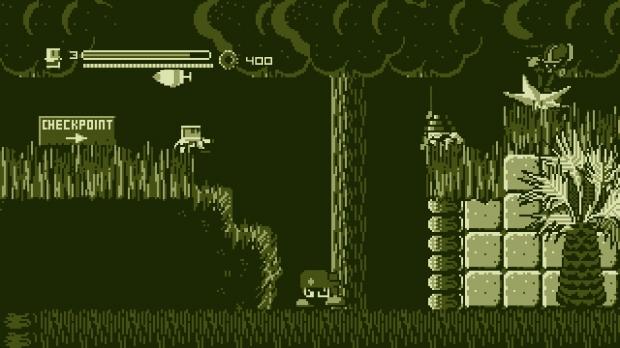 On Friday, August 30th 2019, TRU FUN Entertainment will be closing its doors. Consequently, due to prior publishing agreements, Super Rad Raygun will also be taken down from the Steam Marketplace. The game will still be available DRM-free on itch.io for PC, Mac, and Linux.
"We're extremely sad to see Super Rad Raygun leave Steam. This game was a labor of love - taking up our nights and weekends for over three years! Thankfully, Super Rad Raygun can live on through itch.io.", says Chris Bryant, Co-founder/Game Developer for TRU FUN Entertainment.
Super Rad Raygun is currently 75% off on Steam. For players that purchase Super Rad Raygun on Steam before August 30th 2019, the game will remain playable in their Steam Library. After August 30th, Super Rad Raygun will be available exclusively on itch.io.
Steam: http://store.steampowered.com/app/297660
itch.io: https://trufun.itch.io/super-rad-raygun
About Super Rad Raygun
It is the year 198X. Big hair is hot, and the war with the Soviets is colder than a refreshing glass of New Coke. RAD RAYGUN must travel the world fighting communist robots, and save the 1980â€Ã,²s by shooting his way through the decade in a totally fresh, expanded version of the original Xbox Live indie game.
SUPER RAD RAYGUN pits Rad against a whole new wave of deadly enemies and locations - from the Communist strongholds of the Far East to strategically insignificant islands off the South American coast. But chill out, because Rad has gnarly new weapons, upgrades, and a revamped gameplay engine to help him out.
Ultra sharp 144p resolution graphics and 4 unique shades of monochrome off-green bring Rad Raygun to life, as only 80â€Ã,²s mobile technology can.
Super Rad Raygun is a nod to video games and pop culture of the 1980s and pokes fun at the politics of that era. It is a trip down memory lane for retro enthusiasts, while also incorporating modern systems and play mechanics familiar to today's gamer.