LOS ANGELES (June 24, 2019) - As players around the world continue their in-game heroic journeys in SQUARE ENIX's FINAL FANTASY XIV Online, the company behind the game is paying tribute to real-life heroes. SQUARE ENIX joins forces with the Gary Sinise Foundation this summer to provide resources and support to America's real-life 'Warriors in the Darkness,' ahead of the highly anticipated launch FINAL FANTASY XIV: Shadowbringersâ"Ã,¢ on July 2, 2019. Beginning today through August 14, 2019, fans can visit the official Warriors in the Darkness website to donate and help raise awareness for the nation's brave first responders and veterans.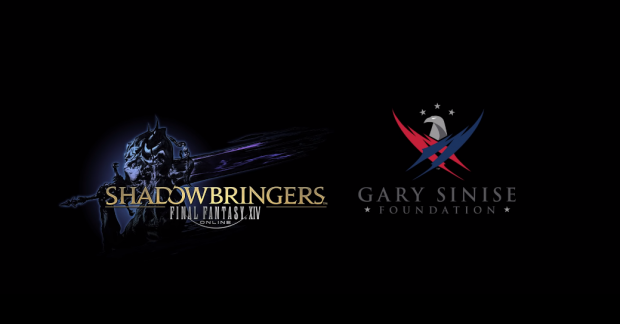 SQUARE ENIX will match all donations made to the Gary Sinise Foundation through the Warriors in the Darkness website, dollar for dollar up to $50,000.00 USD, which will go directly toward national and local programs that honor and serve America's defenders, veterans, first responders, and their families 365 days a year. Donations can be made here: https://sqex.link/GSF_Donate
The video game developer and non-profit charity also worked together on a short video piece to highlight the selfless work of first responders. The clip may be viewed on YouTube here:
Shadowbringers is the next chapter of the critically acclaimed FINAL FANTASY XIV Online, where players can explore breathtaking new environments, encounter exotic new races, master exciting new jobs and more beginning on July 2. The expansion will be available physically and digitally in both a Collector's and Standard Edition, and may be pre-ordered through the official Shadowbringers website here: https://sqex.link/0ef9d
FINAL FANTASY XIV Online is celebrating its highest number of active subscribers in the title's history. The free trial invites new players to join over 16 million adventurers in the world of Hydaelyn. The free trial allows anyone to access content up to level 35, create up to eight playable characters, and experience the different playable races, classes, and jobs with no restrictions on playtime. New players who wish to experience the free trial may register here: http://sqex.to/FFXIVFreeTrial
About Square Enix, Inc.
Square Enix, Inc. develops, publishes, distributes and licenses SQUARE ENIX EIDOS and TAITO branded entertainment content throughout the Americas as part of the Square Enix group of companies. Square Enix, Inc. is affiliated with a global network of leading development studios such as Crystal Dynamics and Eidos Montreal. The Square Enix group of companies boasts a valuable portfolio of intellectual property including: FINAL FANTASY, which has sold over 144 million units worldwide; DRAGON QUEST, which has sold over 78 million units worldwide; TOMB RAIDER, which has sold over 74 million units worldwide; and the legendary SPACE INVADERS. Square Enix, Inc. is a U.S.-based, wholly owned subsidiary of Square Enix Holdings Co., Ltd.