After I Met That Catgirl, My Questlist Got Too Long!
May 27, 2019 8:02 PM CDT
Developer: Rascal Devworks
Demo and Kickstarter Release Date: May 29th, 2019 (Windows)
Platforms: PC
Website: rascaldevworks.itch.io
Availability: Digital Download
Languages: English
Demo File Size: ~500MB
Press Contact: rascal.devworks@gmail.com
Social: Twitter, Steam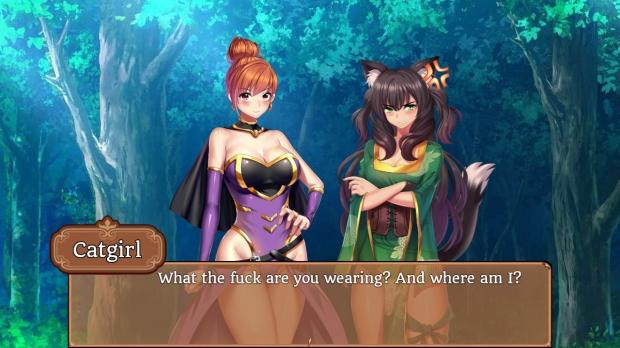 Description
After I Met That Catgirl, My Questlist Got Too Long! Is a role-playing game inspired by retro classics, with a strong anime aesthetic and visual novel style presentation.
Players take the role of Vera, a charm witch with an undying love for women. After a fateful meeting with a catgirl who claims to come from another world, they form a guild and need to run it against all odds. Slay monsters, complete quests, explore the vast Kingdom of Ostmoor, and develop your bond with a colorful cast of companions. Vera is ready for romance and adventure!
Wishlist the game on Steam! The Kickstarter campaign launches on May 29th, 2019!
Features of the demo
The first 4 in-game days of this month-long adventure. That's around 10% of the completed game

Full-fledged RPG with questing, exploration and combat

VN-style story progression with auto-saving and skipping functions

More than 15 quests and optional content

The first bonding event for each girl

A cliffhanger that will keep you on the edge of your seat
About us
Rascal Devworks is the two-man team behind Snowed IN, a short AO visual novel about cyborgs and snowy secret missions. Catgirl's Questlist is our second, more story-centric project.
Related Tags