Taipei, Taiwan - May 22, 2019 - ADATA Technology, a leading manufacturer of high-performance DRAM modules, NAND Flash products, and mobile accessories is pleased to announce that it will be showcasing its latest XPG gaming, consumer, and industrial products at Computex Taipei 2019 ( May 28 - June 1, 2019) at the Nangang Exhibition Center, booth L0810. Under the theme of "Game to the Xtreme," ADATA's XPG gaming products will take center stage at its booth this year.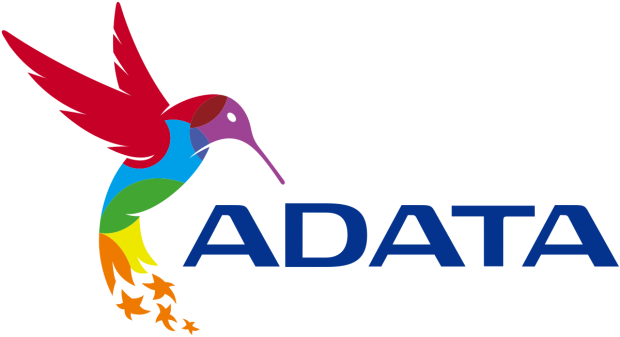 Game to the Xtreme at the XPG Experience Zone
This year, ADATA has created a special gaming area, the XPG Experience Zone, within its booth to showcase its latest range of XPG (Xtreme Performance Gear) gaming products. The XPG Experience Zone will feature an impressive structure known as the XPG Orb, which took three thousand hours to construct and consists of three hundred individual parts. The XPG products on show will include, but not limited to, a new gaming headset, keyboard, mouse pad, and a range of chassis.
XPG Precog Headset
The XPG Precog Headset is the world first dual-driver gaming headset. It is designed to offer gamers the ultimate gaming audio experience with an excellent frequency response range for immersive, multi-layered sound. What's more, the headset features three audio modes (FPS, Virtual 7.1 Surround Sound, and Music) for optimized sound for different applications and ENC (Environment Noise Cancellation) technology to help gamers communicate with team members clearly despite the presence of ambient noise.
XPG Summoner Keyboard
Three types of Cherry MX switches to choose from ( Silver, Red and Blue) the XPG Summoner keyboard is designed to offer gamers the versatility and tactile feedback they require for amazing gaming. For added comfort during long gaming sessions, the keyboard sports an ergonomic wrist rest.
XPG Battleground Mouse Pads
Made with smooth, scratch-resistant, and splash-proof CORDURA fabric, and sporting extra-spacious footprints, the XPG Battleground XL and Battleground Prime mouse pads are the ultimate platforms for great gaming.
Chassis, Cooling System, and Power Supply
In addition to gaming peripherals, XPG will be displaying its latest components for users to build their custom rigs. These include the XPG BattleCruiser and Invader chassis featuring ARGB controllers and magnetic, quick-release front panels for easy tool-free installation and maintenance. Also the XPG Levante liquid-cooling system, featuring a 240mm radiator and two built-in ARGB fans, and the XPG Core Reactor power supply, which meets the Intel2020 specification and sports a high conversion efficiency of up to 92%, will be at the show.
Exclusive Sneak Peek of New Redout Game
On top of the latest XPG products, XPG has secured worldwide exclusivity to showcase a special version of Redout from 34BigThings, which will feature the XPG Orb. A playable version of the futuristic racing video game will be located inside the XPG Experience Zone.
High-Speed, Durable, and Versatile Industrial Solutions
ADATA will be exhibiting its latest lineup of industrial SLC, MLC, and 3D NAND solid state drives (SSD) as well as memory cards and a DDR4 2666 memory module that can withstand wide temperature ranges and prevent sulfuration. Designed with applications such as big data, facial recognition, surveillance and automated manufacturing in mind, ADATA is able to offer a complete solution with the pairing of data protection solutions with customized software. ADATA will also be demonstrating its proprietary A+SLC technology, which uses custom NAND Flash firmware with an A+ sorting algorithm to match SLC performance, offering both effectiveness and cost savings.
In addition to its lineup of high-capacity SLC, MLC, and 3D NAND SSDs, ADATA is showcasing new high-speed PCIe storage products, including the IM2P33E8 M.2 2280 SSD and next-generation ICFP301 CFexpress Type-B memory card. The new IM2P33E8 delivers read/write speeds of up to 3.4/2.2GB per second, allowing it to process large amounts of data efficiently. On the other hand, the ICFP301 memory card is designed for high-definition 8K and 4K image processing. It conforms to CFA and NVMe specifications and sports transmission speeds of up to 1700/1200MB per second, which is up to 4 times faster than standard SD and CFast cards.
Next-Generation Storage - Blazing Fast, High Capacity
Also on show will be the SE800, SE760, and SC680 external SSDs. The SE800 is designed for ultimate mobility with its compact and lightweight form factor. What's more, it also looks great too with its exquisite hairline-brushed surface. But most important is its performance and capabilities including, IP68 waterproofing and dustproofing, as well as high write/read speeds of up to 1000 MB/s. All three SSDs support the USB-C interface for fast transmission speeds and high compatibility with various devices from desktops PCs to gaming consoles.
In terms of hard disk drives, ADATA will be exhibiting its new HD770G, a one-of-a-kind external hard drive that sports a design geared towards gamers. It features an avant-garde, modernist design with eye-catching, flowing RGB lighting that stands out from the crowd. Plus, with its robust triple-layer construction the hard drive meets the IP68 standard, meaning it is waterproof, dustproof, and shock-resistant.
Last but not least, visitors will be able to see ADATA's latest high-endurance microSDXC/SDHC UHS-I U3 Class 10 memory card ideal for dash cams, home surveillance systems and other applications that require continuous recording. The memory card not only meets the latest Application Performance Class 2 (A2) standard, but also supports up to 80,000 hours of recording, and is waterproof, shockproof as well as resistant to X-rays, static electricity, and extreme temperatures.
Visit ADATA and XPG at Computex Taipei 2019 (May 28 - June 1) at Nangang Exhibition Center, booth L0810.