Niantic and The Pokemon Company International Announce Pokemon GO Summer Tour 2019
Apr 4, 2019 10:21 PM CDT
Thursday, April 4, 2019 - SAN FRANCISCO- Niantic, Inc. and The Pokemon Company International have announced the Pokemon GO Summer Tour 2019 which will continue to build upon the innovative real-world Pokemon GO events with immersive interactive experiences for Trainers to enjoy together. This year's Pokemon GO Summer Tour will bring hundreds of thousands of Trainers from around the world to Pokemon GO Fest: Chicago from June 13 to June 16 and Pokemon GO Fest: Dortmund in Germany from July 4 to July 7. The Pokemon GO Summer Tour 2019 will round out an action-packed summer with a Pokemon GO Fest in Asia with more details on the event coming soon.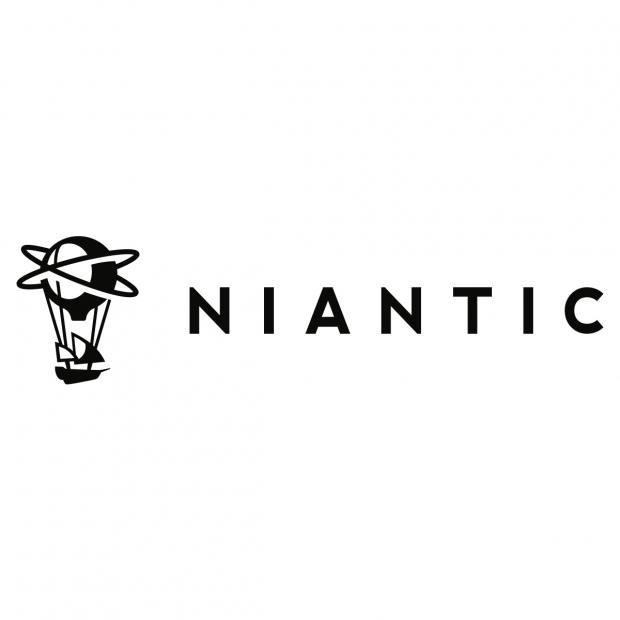 "Last year's Pokemon GO Summer Tour brought hundreds of thousands of Trainers together at real-world events around the world which left us with some truly unforgettable moments and stories," said John Hanke, founder and CEO of Niantic, Inc. "This summer, we're looking to continue to build upon that success and create even more ways for Trainers to enjoy and interact with these incredible parks and cities and build lasting friendships throughout their journeys of encountering Pokemon in the 'real-world.'"
In the United States, Pokemon GO Fest returns to Chicago for its third year for Pokemon GO Fest 2019 from June 13 to June 16, expanding the event from two to four days. This year's event will take place across the expansive Grant Park, where Trainers of all ages will get to catch an array of Pokemon while interacting with physical installations and participating in exclusive activities throughout the park while catching an array of Pokemon.
Pokemon GO Fest: Chicago in Grant Park will also feature more than 300 acres of walking space in addition to some of Chicago's most iconic landmarks and attractions. Tickets will go on sale through an all-new Niantic ticketing system built within the Pokemon GO app later this month. For more information on Pokemon GO Fest: Chicago, please visit https://pokemongolive.com/events/fest/chicago
Following the massive success of the Pokemon GO Safari Zone in Dortmund, Germany in 2018, the real-world event in 2019 will now be featured as Pokemon GO Fest: Dortmund for four days from July 4 to July 7. Hosted at the renowned Westfalenpark, Trainers will have an opportunity to play Pokemon GO together with others, explore Dortmund's cultural history and interact with local attractions while playing Pokemon GO together with others. Tickets for the event will be going on sale later this spring. For more information on and to stay up-to-date on ticketing information for Pokemon GO Fest: Dortmund, please visit https://pokemongofest-europe.com/.
Throughout each event in the Pokemon GO Summer Tour 2019, Trainers who are not attending the real-world events will still be able to participate in Pokemon GO special challenges to work towards a global goal of unlocking rewards for all Trainers. Details for the global challenges during each Pokemon GO Fest will be revealed ahead of each event. In addition to these unique challenges, Pokemon GO Community Days will also be hosted throughout the months of June, July and August giving Trainers even more reasons to venture outside and play together.
To learn more about Pokemon GO, the Pokemon GO Summer Tour 2019 and other events occurring around the world, please visit the official Pokemon GO blog at PokemonGOLive.com.
Trainers can also stay up-to-date on Pokemon GO announcements and the latest real-world events by following the game on Twitter or liking it on Facebook.
About Pokemon:
The Pokemon Company International, a subsidiary of The Pokemon Company in Japan, manages the property outside of Asia and is responsible for brand management, licensing and marketing, the Pokemon Trading Card Game, the animated TV series, home entertainment, and the official Pokemon website. Pokemon was launched in Japan in 1996 and today is one of the most popular children's entertainment properties in the world. For more information, visit Pokemon.com.
About Niantic, Inc.:
Niantic, Inc., is the world's leading Augmented Reality and mobile real-world company, building engaging applications that merge cutting-edge technology with gaming experiences that foster exploration, discovery, and social interaction. Originally incubated within Google, Niantic spun out in 2015 with investments from Google, The Pokemon Company, and Nintendo. The company closed $245 million in Series C funding in January 2019 from IVP, aXiomatic Gaming, Battery Ventures, Causeway Media Partners, CRV and Samsung Ventures.
Prior financing includes $200 million in 2017 from Spark Capital, Founders Fund, Meritech, Javelin Venture Partners, You & Mr. Jones and NetEase, Inc, and a follow-on from Alsop Louie Partners. The company's immersive Real World Platform powers the ground-breaking AR games Pokemon GO and Ingress, which are available on the App Store and Google Play. Harry Potter: Wizard's Unite is Niantic, Inc.'s upcoming third game, co-developed with WB Games. For more information on Niantic, visit www.nianticlabs.com.
PRICING: You can find products similar to this one for sale below.

United States: Find other tech and computer products like this over at Amazon.com

United Kingdom: Find other tech and computer products like this over at Amazon.co.uk

Australia: Find other tech and computer products like this over at Amazon.com.au

Canada: Find other tech and computer products like this over at Amazon.ca

Deutschland: Finde andere Technik- und Computerprodukte wie dieses auf Amazon.de
Related Tags