SEATTLE, MARCH 25, 2019 - Outerloop Games has revealed during the very first State of Play: the new PlayStation Video Showcase, that Falcon Age will leave the nest on April 9th, 2019 for $19.99 USD / 24.99$ CAD to land on PlayStation 4 Computer Entertainment System with full PlayStation VR support. In this first-person single-player action adventure, players will take on the role of Ara and learn to hunt, gather, and fight to reclaim her cultural legacy in the lost art of falcon hunting against a force of automated colonizers.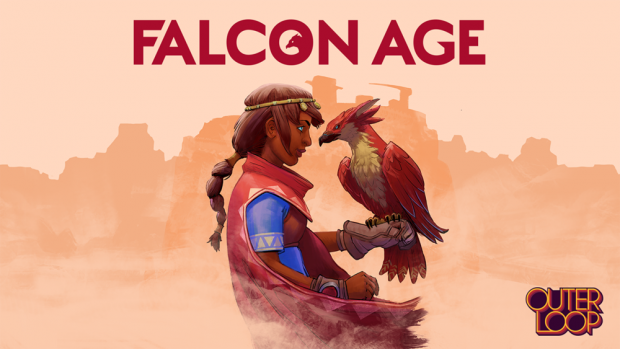 The game will be playable at PAX East as part of PlayStation booth! You can book an offsite demo appointment here and meet the developer!
Falcon Age will be making its debut on PS4 in 2019. It's built from the ground up especially for PS VR using Move Controllers or a DUALSHOCK 4, or PS4 and PS4 Pro using a DUALSHOCK 4 and standard FPS controls. We want to give gamers options on how to experience the unique world of Falcon Age with custom tailored support for different playstyles and devices.
The game starts on a dying colony planet with its culture destroyed, resourced depleted, and turned into a desert by machine invaders. Ara's been wrongfully thrown in jail for a minor infraction. While she awaits her fate in a lonely cell, she passes the time by befriending a young falcon. Together they escape and set off on an adventure to help the resistance reclaim their freedom and drive off the invaders.
For more information on Falcon Age, visit https://www.falconage.com/. Follow them on Twitter.

For special interview requests, get in touch with pr@popagenda.co

Find the game on PlayStation.com: https://www.PlayStation.com/en-ca/games/falcon-age-ps4/
About Outerloop Games:
Outerloop Games was founded in 2017 by former Uber Entertainment industry veterans with traditional and VR experience. Falcon Age will be the new studio's first game. Outerloop also has a few collaborators under its wing, including Falcon Age writers Cassandra Khaw (Sunless Skies, Wasteland 3) and Meg Jayanth (80 Days, Horizon: Zero Dawn).
Last updated: Sep 25, 2019 at 05:39 pm CDT