Warsaw, Poland, March 21, 2019 - We. The Revolution, the highly anticipated game set in the blood-soaked and paranoid times of the French Revolution, has released today on Steam and GOG. The game's official launch trailer can be found below:
Featuring unique gameplay and a singular art style, We. The Revolution casts players in the role of a judge in the Revolutionary Tribunal during the great French Revolution era. Players will have to trudge through the turbulent setting passing sentences, playing a dangerous political game, and doing everything in their power to avoid the guillotine and being marked as an enemy of the revolution. As the revolutionary judge, players will have to confront their decisions with their family who may very often see things differently.
We. The Revolution puts players in morally ambiguous situations in which there are no obvious solutions, and the decisions they make are never clear cut. The power over human life and death is a heavy burden and having responsibility and strength will be tantamount when making decisions that can affect the fate of the revolution.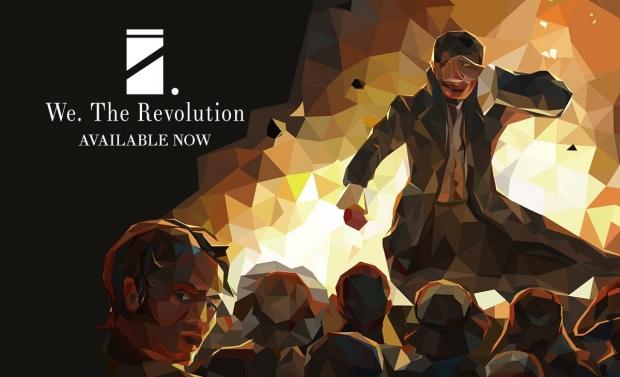 A list of features include:
Experience the oppressive atmosphere of the French Revolution as you've come to know it from the classic novels of Alexandre Dumas and Joseph Conrad

Preside over dozens of unique and morally ambiguous court cases

Run your own courtroom - question witnesses, analyze clues and evidence, read reports, and pass sentences

Confront your judgments with your family

Make friends and enemies of different rival factions vying for power. Make them your associates or make them disappear

Engage in a mix of genres, blending case-building with intrigue-crafting and turn-based tactics
"Working on We. The Revolution was an amazing journey," said Michal Gembicki, CEO of Klabater. "The game started as an indie title but two Gamescoms, three PAXes, and one worldwide press tour later, we are ready to release a huge game full of unique and varied gameplay mechanics. It is not just your typical courtroom drama - besides judging other people's fate in court, you will have to focus on very tense family relations and even command your own units in tactical battles."
We. The Revolution is now available for PC, Mac and Linux on Steam and GOG with Switch, Xbox One and PS4 releases coming soon. For more information on We. The Revolution visit the official site here or follow the game on Facebook and Twitter.