Turin, March 15, 2019 - 34BigThings is happy to announce Goblin Squad, its first tactical turn-based game, which will release on May 10, 2019!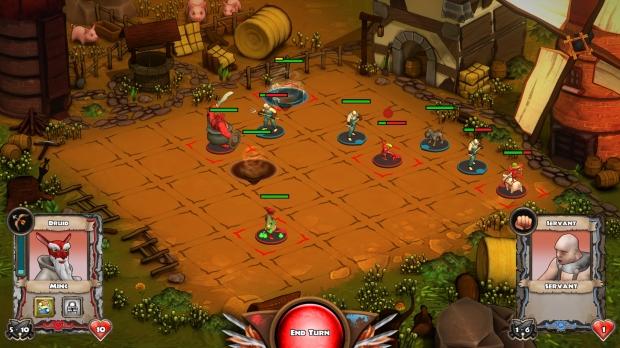 "Goblin Squad is our first venture into the turn-based world of games" - says Valerio Di Donato, 34BigThings' CEO - "So far we have only ever done real-time games, and exploring this section fo the gaming world has given us some truly invaluable insight on how to make games with turn-based structures".
In Goblin Squad, players will manage a small commando of power-hungry goblins that seek to topple a kingdom of humans, while looting as much food and gold that they can.
"The game's initial design was inspired by chess and XCOM." - says Gabriele Gallo, Goblin Squad's game designer - "Obviously, the scope was resized into something more manageable for our studio, but we are nonetheless very satisfied with the result."
STEAM PAGE: https://store.steampowered.com/app/987040/Goblin_Squad__Total_Division
About: 34BigThings Est. 2013, 34BigThings is one of the biggest independent game studios in Italy. Born out of sheer passion and self-sustained throughout, it's a variegated group of game developers making games they love in a laid-back working environment. Having worked on a plethora of external projects, they released a bunch of games on all major platforms. Learn more at 34bigthings.com.