14.03.2019 - Warsaw, Poland - The European PC case and cooling manufacturer SilentiumPC, introduces the new Sigma HP Corona RGB 120 Kit, a product that will instantly bring any PC system up to speed with the RGB revolution! The kit includes three 120 mm Sigma HP Corona RGB fans and the tiny, yet powerful Nano RGB controller.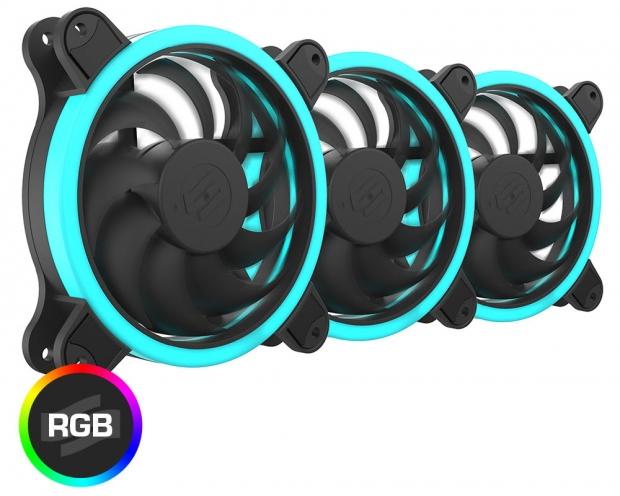 Built-in inside the ring-shaped casing are 18 bright RGB LEDs, that enable the users to choose from any colour to create stunning lightning effects. There are three methods of controlling these effects.
First, manually, using the included Nano RGB controller which has several pre-defined modes, from constant lightning, through slow, gradual color change and breathing to aggressive strobe. Additional button speeds or slows down each of the effects and can also turn the illumination off completely. Next option is using the proprietary SilentiumPC Aurora Sync and Sync PRO controllers pre-installed in selected Armis cases.
Last option is simply connecting the fans to the RGB-capable motherboard and using the software such as ASRock RGB LED, ASUS Aura, EVGA RGB or MSI Mystic Light.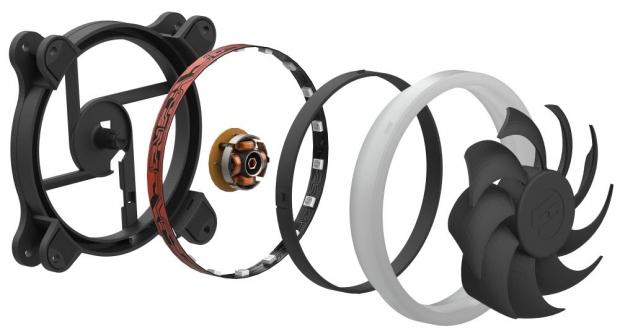 Despite being heavily focused on aesthetics, the airflow characteristics are not compromised. Fixed speed of 1.500 RPM is carefully set for optimal noise and high-static pressure rating, while HBS bearing ensures smoothness and reliability. The rotors are easily removed for cleaning and maintenance.
The new Sigma HP Corona RGB 120 Kit is available soon at 25,90 (incl. VAT/Taxes). Individual fans are also available as a separate product at 10,90 EUR MSRP.
About SilentiumPC:
Since 2007 SilentiumPC brings well-made CPU coolers, cases and power supplies with main focus on exceptional value for money achieved through effective design and smart cost-cutting. No fancy trademark names, just well-thought-out products designed to work, chosen and praised by value-minded enthusiasts and system integrators.