Feral Interactive today announced that the acclaimed historical strategy game ROME: Total War will be released for Android on 19th December. Originally developed by Creative Assembly and published by SEGA for Windows PC, the game was previously brought to iPhone and iPad by Feral Interactive.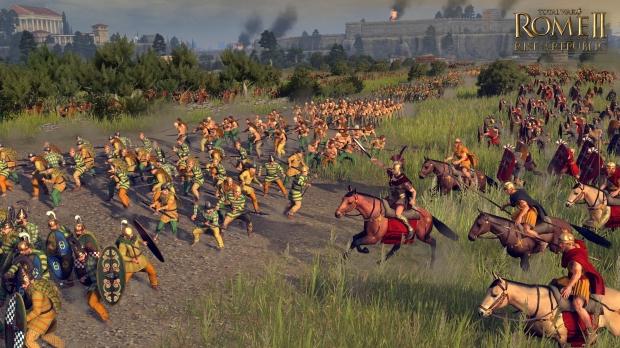 ROME: Total War challenges players to conquer and rule the ancient world by fighting spectacular real-time battles in an enormous turn-based campaign. Built for Android, the game features intuitive touch controls and a streamlined user interface that allow players to control their empire and command their armies with ease.
"We're very excited to bring ROME: Total War to Android users," said David Stephen, Managing Director of Feral Interactive. "We've taken everything we learned from the success of the game on mobile and used it to create the best possible experience on a range of Android devices."
The game will be available in all territories supported by the Google Play Store.
ROME: Total War will cost US$9.99 / 10.99 / 9.99, and will not have any in-app purchases. It will be available from the Google Play Store.
The supported devices for ROME: Total War are:
Google Pixel

Google Pixel XL

Google Pixel 2

Google Pixel 2 XL

Google Pixel 3

Google Pixel 3 XL

HTC U12+

Huawei Nexus 6P

Huawei Honor 8

Huawei Mate 10

Huawei Mate 20

LG V30+

Motorola Moto Z2 Force

Nokia 8

OnePlus 3T

OnePlus 5T

OnePlus 6T

Razer Phone

Samsung Galaxy S7

Samsung Galaxy Note8

Samsung Galaxy S8

Samsung Galaxy Note9

Samsung Galaxy S9

Samsung Galaxy Tab S4

Sony Xperia Z5 Dual

Sony Xperia XZ1

Sony Xperia XZ2 Compact

Xiaomi Mi 6
If your device is updated to Android 7 or later, has 3GB of RAM, and uses one of the following chipsets:
Qualcomm Snapdragon 810

HiSilicon Kirin 950

Samsung Exynos 8890

MediaTek Helio P20
... It may be capable of running the game but will not meet the standard of performance, graphics or stability required for official support.
About Feral Interactive:
Feral Interactive is a leading publisher of games for the macOS, Linux and iOS platforms, founded in 1996 and based in London, England. It is responsible for such hits as GRID Autosport and ROME: Total War for iOS, Life is Strange: Before the Storm, A Total War Saga: THRONES OF BRITANNIA, Rise of the Tomb Raider, Deus Ex: Mankind Divided, DiRT: Rally, F1 2017, HITMAN, Warhammer 40,000: Dawn of War III, XCOM 2, Alien: Isolation- The Collection, Company of Heroes 2, Middle-earth: Shadow of Mordor GOTY, and Empire: Total War for macOS and Linux, and LEGO Marvel Super Heroes 2 and Sleeping Dogs: Definitive Edition for macOS. Visit the Feral Interactive website and find us on Twitter or Facebook.
Last updated: Jul 27, 2022 at 03:38 am CDT