GoPro, Inc. (NASDAQ: GPRO) today announced that the company enjoyed strong sell-through of its three-camera HERO7 lineup during the Black Friday and Cyber Monday period. The $399 flagship, HERO7 Black, was the top-seller of the three cameras and continues to generate the highest global post-launch sell-through of any new camera in the company's history. HERO7 Silver and HERO7 White also experienced strong sell-through during the period.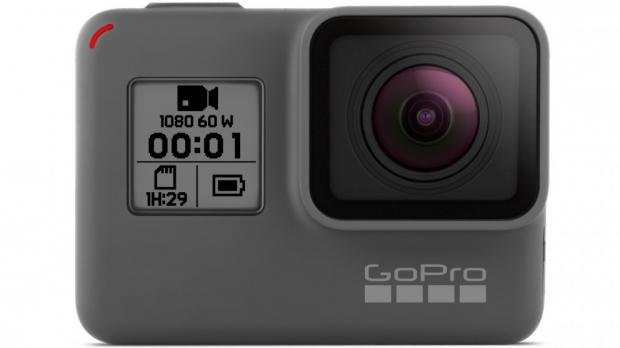 "GoPro had a very good Black Friday and Cyber Monday, which drove global double-digit year-over-year unit sell-through growth," said Nick Woodman, founder and CEO of GoPro. "We are very happy with the sell-through of the entire HERO7 line as we head into the important December holiday season."
GoPro will present at the 39th NASDAQ Investor Conference on Wednesday, December 5th a 2:30pm GMT.
About GoPro, Inc. (NASDAQ: GPRO)
GoPro helps the world celebrate and share itself in immersive and exciting ways.
GoPro, HERO and their respective logos are trademarks or registered trademarks of GoPro, Inc. in the United States and other countries. All other trademarks are the property of their respective owners.
For more information, visit www.gopro.com. GoPro users can submit their photos, raw clips and video edits to GoPro Awards for social stoke, GoPro gear and cash prizes. Learn more at www.gopro.com/awards. Connect with GoPro on Facebook, Instagram, LinkedIn, Pinterest, Twitter, YouTube, and GoPro's blog The Inside Line.
Last updated: Jul 27, 2022 at 04:07 am CDT