HyperX, a division of Kingston Technology, today announces the expansion of the Predator DDR4 memory with ultra-fast HyperX Predator DDR4 up to 4,000MHz, and new kits up to 128GB at 3,000MHz to meet the needs of gamers, DIY and system builders. Predator memory is available in single module capacities of 8GB-16GB and kits of 2, 4, and 8 with capacities of 8GB-128GB. The Intel XMP-ready profiles are optimized for Intel's latest chipsets. Just select the profile and the system would be ready for overclocking.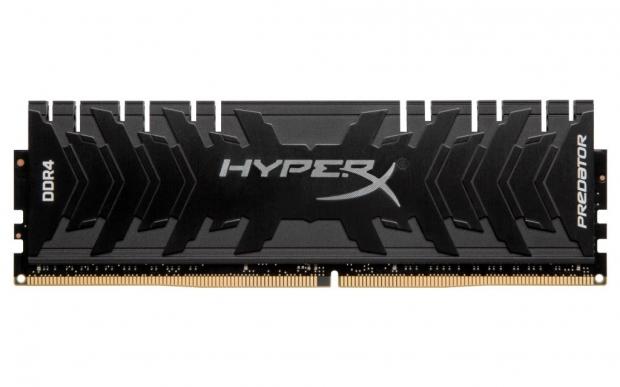 HyperX announces new Predator DDR4 memory at Computex.
In addition to adding new performance SKU's, HyperX is also consolidating and simplifying the memory product lines to two categories: FURY, Plug N Play memory, is for the PC builders looking for simplicity in overclocking and Predator, XMP memory, is to give PC builders the best performance they need. Whether you are building a PC with the latest AMD or Intel processors, HyperX memory meets you needs. Both memories are 100-percent factory tested and backed by a lifetime warranty, offering users extreme performance and reliability.
SPECIFICATIONS AND DIMENSIONS
Capacities
Singles: 8GB, 16GB
Kits of 2: 8GB, 16GB, 32GB
Kits of 4: 16GB, 32GB, 64GB
Kits of 8: 128GB
Frequencies: 2400MHz, 2666MHz, 3000MHz, 3200MHz, 3333MHz, 3600MHz, 4000MHz
Latencies: CL12, CL13, CL15, CL16, CL17, CL19
Voltage 1.35V
Operating Temperatures 0C to 85C
Dimensions 133.35mm x 42.2mm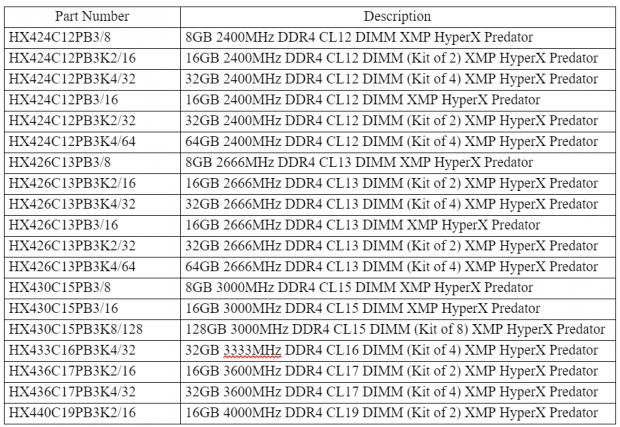 Last updated: Sep 1, 2017 at 12:58 am CDT