Dolby Laboratories, Inc. (NYSE:DLB) and LG Electronics (LG), today announced that the LG G6 smartphone will be the first mobile phone to support Dolby Vision high dynamic range (HDR) technology. Additionally, Netflix, (NASDAQ: NFLX) and Amazon (NYSE:AMZN) will be the first streaming services to deliver content in Dolby Vision to mobile devices around the world.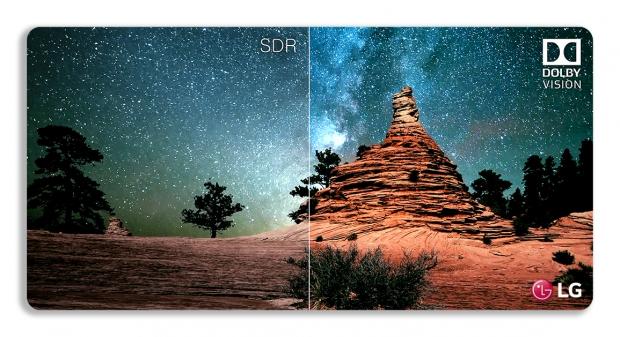 Netflix and Amazon Prime Video to deliver movies and TV shows in Dolby Vision technology that transform the mobile viewing experience
Dolby Vision sets a new standard for the mobile viewing experience with dramatic imaging that brings entertainment to life before your eyes. Only Dolby Vision can provide this astonishing image quality because Dolby works with everyone involved in bringing you entertainment - content creators, streaming services, and device makers. Dolby Vision is already transforming the viewing experience in both cinemas and on TVs. The LG G6 brings that experience to smartphones.
Combined with the LG G6's expansive 5.7-inch FullVision display, Dolby Vision offers more life-like images with brighter highlights, more detailed contrast, and colors never seen before on a mobile display. The LG G6 smartphone also comes with Dolby Audio that provides a richer sound experience.
"We are revolutionizing mobile entertainment for consumers so they can finally have a compelling and life-like visual entertainment experience on a mobile phone," said Giles Baker, SVP, Consumer Entertainment Group, Dolby Laboratories. "Through our expanded collaboration with LG, Amazon and Netflix, consumers can watch exciting content on their smartphone that looks and sounds spectacular."
"In partnership with Dolby Laboratories, we have incorporated the best HDR technologies in the business into a smartphone," said Hong-joo Kim, Vice President and Head of product planning at LG Electronics Mobile Communications Company. "With the expansive display and the incredible image quality of the G6, users will forget that they are looking at a screen and will be fully immersed."
"With the LG G6 and Dolby Vision, Netflix is now able to deliver a more stunning visual experience on a smartphone," said Scott Mirer, Vice President, Device Partner Ecosystem, Netflix. "Now Netflix members all over the world can have the rich, immersive quality of HDR in the palms of their hands."
"Amazon Prime Video supports Dolby Vision on TVs, and we look forward to extending our high quality viewing experience to mobile platforms," said BA Winston, Global Head of Digital Video Playback and Delivery at Amazon. "We will continue to collaborate with Dolby and LG to deliver our customers exceptional entertainment and the power to choose what to watch and how to watch it."
Last updated: Sep 1, 2017 at 12:58 am CDT