VMworld 2016 Europe - October 18, 2016 - Mangstor Inc., a leading developer of high performance, next-generation, non-volatile memory storage solutions, today announced that its MX-Series NVMe-based SSDs earned certification on VMware vSphere 6.0. Mangstor validated its ESX driver stack on MX6300 2.7TB and 5.4TB capacity models through the VMware I/O Vendor Partner (IOVP) Program that enables vendor device drivers to be released independently of VMware product releases.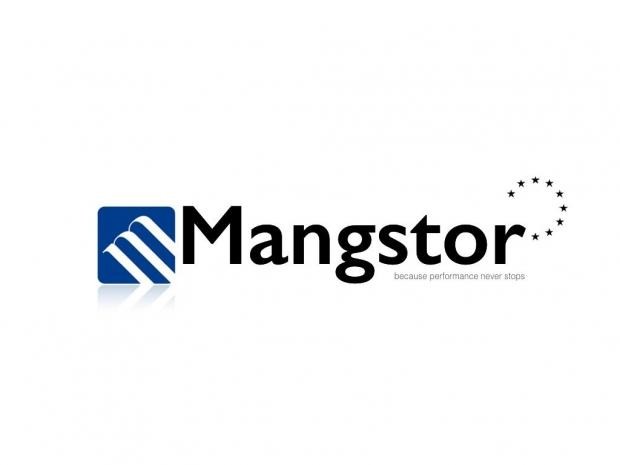 ESX Driver Stack Validated for 2.7TB and 5.4TB Capacity Models
MX6300 SSDs are presented at VMworld 2016 Europe this week by Mangstor in Stand #E617. The conference continues today through Thursday, October 20th, and located at Fira Gran Via, Barcelona, Spain -- www.vmworld.com/en/europe/index.html.
The MX6300 SSD is available with 2.7TB and 5.4TB capacities providing VMware customers with high capacity and high performance flash storage in support of both physical and virtual environments. It also enables VMware users with the ability to leverage existing management tools and processes in support of industry-standard NVMe SSDs. Certification represents that Mangstor MX-Series SSDs have been thoroughly tested by VMware to operate properly in vSphere 6.0 environments.
"We are the leading developer of the highest performance NVMe-based storage solutions and today's announcement is indicative of the continued trend towards ultra-high performance and lower latencies in the datacenter," said David Ridgeway, VP Product Management for Mangstor Inc. "VMware customers using Mangstor MX-Series SSDs within virtualized server environments will be able to experience the same high performance I/O responses, innovative management capabilities, and best-inclass low latency that they've come to expect from Mangstor within a virtualized server environment."
MX6300 Series NVMe SSDs are supported on VMware vSphere 6.0 enabling VMware customers to extend their vSphere 6.0 investments while deploying next-generation SSDs in their datacenters under a common management platform. Third-party testing by Tom's IT Pro revealed that Mangstor has 'the fastest NVMe SSD on the market leveraging a unique architecture that features the highest raw speed," as reported in a June 2015 review.
"The rapid migration from legacy HDDs to high performance SSDs is driving the need for new storage technologies and devices, such as those based on NVMe, and certified to operate with VMware virtualization," said Kristen Edwards, Director, Technology Alliance Partner Program, VMware. "Mangstor's MX6300 NVMe SSDs are a great addition to the VMware IOVP platform, enabling our mutual customers to increase virtualized server performance, reduce application response times, and take full advantage of the robust manageability built within VMware virtualized environments."
"DPI prides itself in bringing the latest enterprise technologies to the UK and Mangstor's MX6300 SSDs demonstrate tremendous increases in performance for our customers over the last generation of enterprise SSDs," said John Vaines, Managing Director for Diamond Point International. "As vSphere 6.0 has become essential for storage virtualization, we are very excited to be an early provider of this technology and already have ongoing trials with larger customers."
Popular use cases for NVMe-based SSDs in VMware vSphere 6.0 environments include use as a Virtual Machine File System (VMFS) datastore enabling virtual machines (VMs) to be placed on top for better throughput. As a pass-through device to VMs, specific Read/Write intensive applications can be accelerated in vSphere 6.0 environments. Lastly, support for VMware vSphere 6.0 enables users to effectively virtualize storage connections so that each VM has independent access to its own protected storage.
The VMware vSphere 6.0 V2 release is supported by Mangstor's mx_nvme version 1.0 50.0 driver, firmware release v1.4, as outlined in the Compatibility Guide as follows: http://www.vmware.com/resources/compatibility/detail.php?deviceCategory=io&productid=41381
This driver can be downloaded from VMware's IOVP website using the following link: https://my.vmware.com/web/vmware/details?downloadGroup=DT-ESXI60-MANGSTOR-MX_NVME10500&productId=491.
Although vSphere 6.0 ships with NVMe support inbox, MX6300 SSDs require the updated 1.0.50.0 driver that can be downloaded from my.vmware.com. Please consult the VMware Compatibility Guide at http://www.vmware.com/resources/compatibility/search.php?deviceCategory=io for more information.
MX-Series SSDs are available through Mangstor's worldwide sales channel of distributors, resellers, system integrators and manufacturing representatives. Product information is available at www.mangstor.com. Sales and pricing information is available at sales@mangstor.com.
Last updated: Sep 1, 2017 at 12:58 am CDT