ZOTAC International, a global manufacturer of innovation, is pleased to introduce the most powerful ZBOX Gaming Mini PC ready for virtual reality, MAGNUS EN980. This ZBOX is equipped with a 6th generation Intel Skylake processor and features an NVIDIA GeForce GTX 980 video card to deliver a VR experience in the most compact form factor. MAGNUS EN980 packs the full power of a premium desktop gaming solution into a ZBOX Mini PC. The result is the most powerful ZBOX, and goes beyond the recommended specifications for VR experience.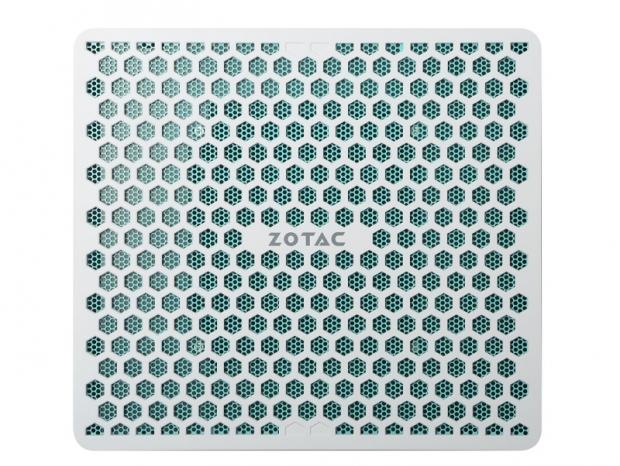 The unit supports up to four displays via HDMI and DisplayPort, enabling other forms of entertainment that is best enjoyed with multiple displays. USB 3.0 is the standard with a USB 3.1 type-C port which delivers up to 10Gbps data transfer rate. Along with dual gigabit LAN and 802.11ac Wi-Fi, the MAGNUS EN980 is quick across the board. While the Intel Skylake CPU and NVIDIA GeForce GTX 980 provides the power that pushes the gaming experience further, the factory-installed water-cooling solution keeps MAGNUS cool. By lining liquid channels, heat pipes and heat fins, the heat is directed away from the source, effectively keeping the power core cool. With all the powerful hardware in the most compact of size, amazingly ZOTAC still manages to keep it whisper quiet.
All the performance is housed by a newly designed case that encompasses function and style. Designed with a functional minimalistic approach, it incorporates the water-cooling system, and the shape and surface dimensions to provide great effectiveness in heat dissipation, further strengthening the cooling process with the help of natural aerodynamics.
The MAGNUS EN980 will be exhibited at the upcoming Cebit 2016 and GDC 2016 in March.
Last updated: Apr 7, 2020 at 12:11 pm CDT