The new all-in-one music system from Bang & Olufsen, BeoSound 35, looks just as beautiful and ethereal as it sounds.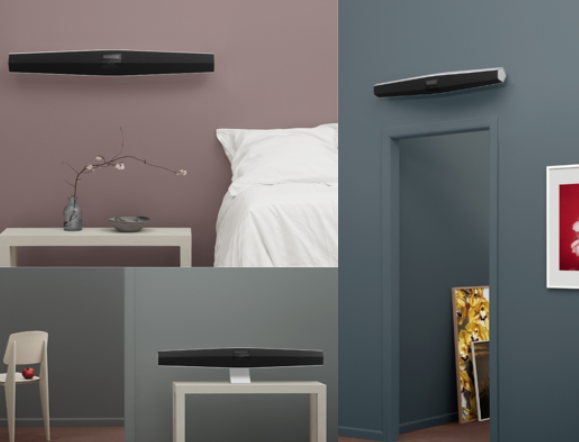 BeoSound 35 offers an excellent and well-balanced sound profile designed to fill the entire room with a wide staged sound. It features an intuitive interface, distinct Bang & Olufsen design, several placement options, easy connectivity with mobile devices and integrated access to music streaming services.
Perfectly balanced sound
The characteristic design of the BeoSound 35 presents a slim-line shape based on a light pentagonal structure with a front covered by black fabric - and an impressive one-metre wingspan. Still, the elegant proportions of the
sound system allows it to smoothly blend in to any part of your home interior.
BeoSound 35 provides a perfectly balanced sound experience in a 180- degree angle from the speaker and spreads out across the room. The pentagonal shape of the speaker secures optimum sound regardless of how you place it - on the table or mounted on the wall at your preferred height and angle.
All-in-one integrated music system
BeoSound 35 works as an independent music system with integrated access to TuneIn radio stations, Spotify and Deezer or whatever drive you have for your music collection.
BeoSound 35 features an intuitive, touch sensitive edge with essential function buttons found directly under the elegant OLED display. In fact, you do not have to be able to see the display when managing the BeoSound 35.
The music system can be operated through your BeoRemote One or the BeoMusic App and will integrate seamlessly as part of a BeoLink Multiroom system in your home. BeoSound 35 also works with AirPlay, Bluetooth and
DLNA based devices.
Form follows function
The designers behind BeoSound 35 have struggled to make this high-end music system as light in its visual expression as possible. This is achieved through a design that is slightly thinner at the ends and this was possible
due to the acoustic construction of placing the small treble drivers here. At the centre of the loudspeaker there is more volume, which is required for bass drivers. By this, BeoSound 35 is a true case of form follows function.
BeoSound 35 is available in Bang & Olufsen stores mid April, 2016.
#BangOlufsen
#BeoSound35
#FutureOfSound
#LikeNoOneElse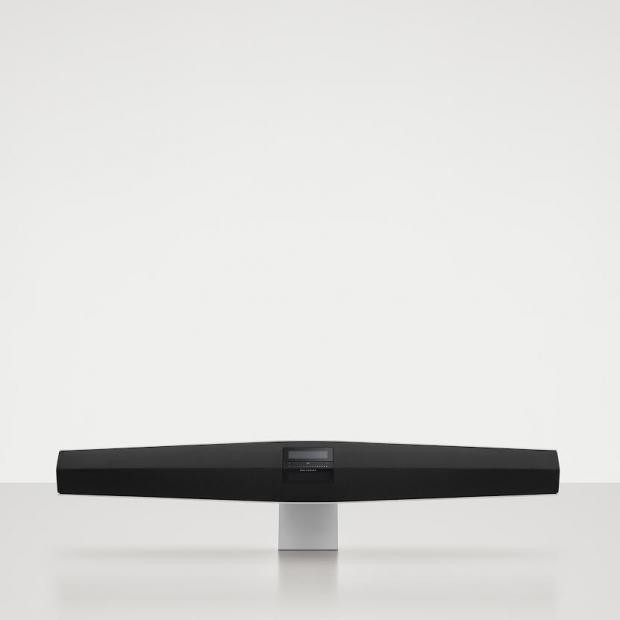 Last updated: Apr 7, 2020 at 12:10 pm CDT