Lexar, a leading global brand of flash memory products, today announced the Lexar JumpDrive C20i flash drive. Featuring two connectors - Lightning and USB 3.0 - the new flash drive is designed for the iPhone or iPad and lets users easily offload content, add storage, back up files, and charge iOS devices on the go with no battery or network required.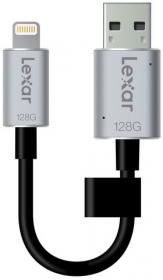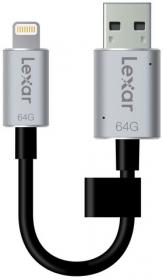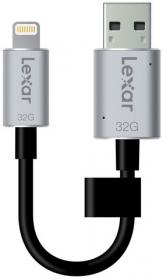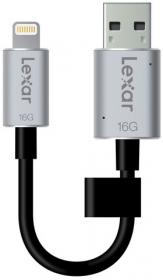 "Today's iOS users are capturing and storing immense amounts of high-quality content on their devices every day," said Yeon Kim, product marketing manager, Lexar. "According to research by Magisto,[1] iOS mobile device users capture an average of 182 photos each month. To help ensure those memories are preserved, we've created the new JumpDrive C20i, which features both Lightning and USB 3.0 connectors, so users can easily add storage, transfer content, and charge their iOS devices on the go."
The Lexar JumpDrive C20i flash drive offers USB 3.0 performance with read speeds up to 95MB per second and write speeds of 20MB per second.* It enables users to automatically and securely sync photos and videos, as well as back up files, with the use of a free file management app from the App Store. For added versatility, the JumpDrive C20i is backwards compatible with USB 2.0 devices and is available in 16GB, 32GB, 64GB, and 128GB capacities.
The Lexar JumpDrive C20i is compatible with PC and Mac systems and comes with a three-year limited warranty. Furthermore, all Lexar product designs undergo extensive testing in the Lexar Quality Labs facilities with more than 1,100 digital devices, to ensure performance, quality, compatibility, and reliability. The new JumpDrive C20i flash drive will be available in Q1 of 2016 and have MSRPs of Ã,Ã,£28.99 (16GB), Ã,Ã,£39.99 (32GB), Ã,Ã,£56.99 (64GB), and Ã,Ã,£79.99 (128GB).
Last updated: Apr 7, 2020 at 12:10 pm CDT