Today, LaCie, the premium brand from Seagate Technology plc unveiled the LaCie Chrome desktop storage. Complete with forward-thinking USB 3.1 Gen 2 technology, USB-C connectivity and SSDs, it is the fastest USB storage solution on the market. Housed in a visionary aluminum enclosure by Neil Poulton, this innovative drive blends leading technology with design to create a product that shines from the inside out.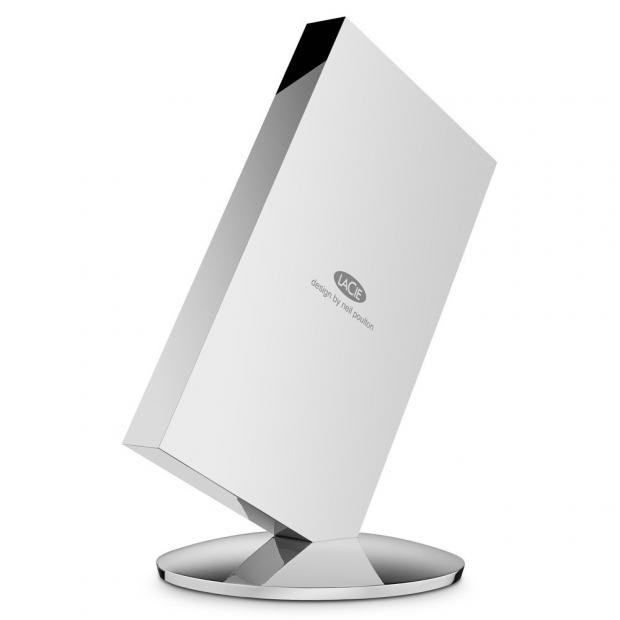 To maximize the USB 3.1 Gen 2 10 Gb/s potential, the LaCie Chrome features a pair of 500 GB M.2 SATA SSDs in RAID 0. Working together, these components deliver speeds of up to 940 MB/s to handle serious, bandwidth-intensive applications. This performance lets users ingest two hours of 4K GoPro footage in a little over one minute, makes architectural and 3D modeling tasks smoother and faster, and enables the editing of hi-res video without first needing to convert footage to a lower resolution.
The new USB-C connector also makes the drive incredibly easy to connect to a computer. Both ends are exactly the same and have no up/down or left/right orientation, so there is no wrong way to connect the USB-C cable. Plus, it is compatible with standard USB 3.0 (Type-A) ports thanks to the included adapter cable.
This signature device has been designed in collaboration with acclaimed industrial designer Neil Poulton to bring uncommon sophistication to a workspace. The elevated form is an homage to a 1935 bronze statue from Constantin Brancusi, one of the most influential sculptors of the 20th century.
Once machined, the enclosure is hand assembled, then chromed to a mirror polish. Forged from solid chromed zinc, the stand securely docks the product with powerful neodymium magnets - and detaches for easy transport.
"The LaCie Chrome is a concept reduced to its essence: a rectangle tilted onto its corner, melting into its base like quicksilver," said Neil Poulton, Chrome designer.
The LaCie Chrome is engineered for the long term - from the enclosure to the internal components - to endure intensive storage tasks. Its unique, all-aluminum enclosure is lightweight yet sturdy, with each product individually machined from solid aluminum blocks for rigid durability and heat dissipation. Since effective cooling ensures long-term component health, the LaCie Chrome features a blower that introduces cool air and a heat sink that draws hot air away from the SSDs.
The LaCie Chrome features a two-year limited warranty that can also be extended and upgraded. The included limited warranty provides comprehensive, complimentary web-based resources, expert in-house technical support and worldwide repair and/or replacement coverage.
The LaCie Chrome comes in a 1 TB capacity (MSRP $1,100.00) and will be available as early as this quarter through the LaCie Online Store and LaCie Resellers.
Last updated: Apr 7, 2020 at 12:10 pm CDT