TRENDnet (www.TRENDnet.com), a best-in-class wired and wireless networking hardware brand, announced today the launch of its free AP Management Software for its line of IP67 weather rated outdoor wireless access points.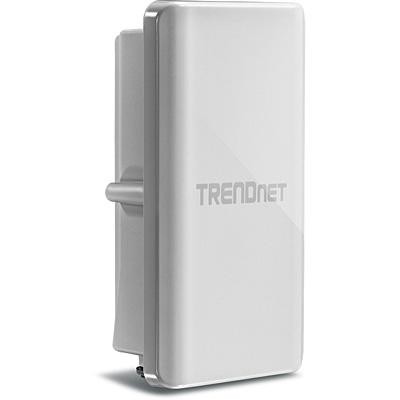 The new AP Management Software is designed to accommodate varying network setups and simplify device management of multiple TRENDnet outdoor access points. The web-based management tool permits network administrators to configure multiple outdoor access points simultaneously, change configurations or update firmware remotely, and view network status reports for each supported unit.
"The complexity of today's wireless networks requires skilled technicians for basic setup and network maintenance," said Evan Davis, senior manager of solutions engineering at TRENDnet. "TRENDnet's new web-based management software cuts down overall administration time, and provides the necessary tools to keep your wireless network up and running smoothly."
TRENDnet's new AP Management Software can be used within a large and extensive network, supporting up to 200 TRENDnet outdoor access points. The intuitive controller auto-detects supported access points on the existing network and inherits current configuration settings. Centralized firmware upgrades allow all respective units to be easily upgraded simultaneously. Quickly transfer settings from one access point to another to minimize overall downtime.
To assist with fluctuating network needs, the management software offers administration flexibility by allowing custom configurations to be set on individual and grouped access points. Grouped access points further streamlines network administration as modifications can be made once and applied to multiple devices.
Current models that are compatible with TRENDnet's new complimentary AP Management Software are TEW-738APBO and TEW-739APBO; legacy models TEW-676APBO and TEW-455APBO will also be supported. TRENDnet's AP Management Software is now available; the quick installation guide can be found on related product pages.
Read more at http://www.legitreviews.com/trendnet-launches-ap-management-software_175486#spfxhPpyrv5AL3gv.99
Last updated: Apr 7, 2020 at 12:10 pm CDT