Valve today announces the official launch of its line of Steam Hardware devices in the US, Canada, UK, and Europe. A leading platform for PC, Mac, and Linux games, Steam offers more than 6,000 titles to millions of gamers around the world. The Steam Controller, Steam Link, and Steam Machines are a collection of hardware devices designed to expand the Steam gaming experience into any room in the home.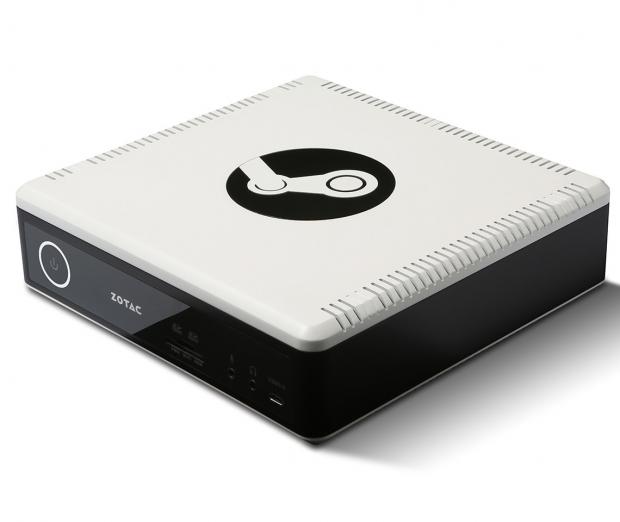 Earlier this fall, Valve announced dedicated Steam Sections in most GameStop, GAME UK, and EB Games stores. The sections will feature the Steam Hardware devicesas well as a variety of Steam prepaid cards. In addition, Steam Machines will be available from their respective PC manufacturers, and the Steam Controller and Link are available via Amazon and directly from Steam.
About the Steam Hardware devices:
Steam Controller -- An innovative input device that allows you to play games from all genres, including traditional gamepad style games as well as games usually reserved for play with a mouse and keyboard. Steam Controllers are wireless, completely configurable, and available for a suggested retail price of $49.99/?54.99/£39.99/$59.99CAD.
Steam Link -- The Steam Link allows Steam gamers to easily expand the range of their current gaming set up via their home network. Connecting any TV to your Steam host PC or Steam Machine, the Steam Link allows you to stream your games anywhere via your home network, and is available for a suggested retail price of $49.99/?54.99/£39.99/$59.99CAD.
Steam Machines -- Available from Alienware, Zotac, Cyberpower, and other manufacturers, Steam Machines can serve as a stand-alone device for enjoying the Steam gaming experience in one box, with more than 1,500 titles available for native play. In addition, Steam Machines have the ability to broadcast and receive In Home Streaming, allowing you to stream your games to a Steam Link, or receive a stream from another Steam Machine or PC. Steam Machines will vary in price, offering a range of hard drive sizes, graphics performance, and more. Starting at $449.99.
For more information about the Steam Hardware pre order offerings, please visit this page.
Steam and Steam Link are trademarks and/or registered trademarks of Valve Corporation in the US, Canada, the UK, and other countries.
Last updated: Apr 7, 2020 at 12:10 pm CDT