GIGABYTE shows us its X58 Extreme mobo in Taipei
Get the full low-down on GIGABYTE's plans for X58.

Published Thu, Aug 21 2008 12:20 AM CDT
|
Updated Tue, Nov 3 2020 12:38 PM CST
Intel has just loosened the restrictions on what can be said and posted about the X58 Express supporting Socket 1366 Nehalem Core i7 chipset this week. And that is great for us as it allows us to report some juice bits of information to you, from here in Taipei.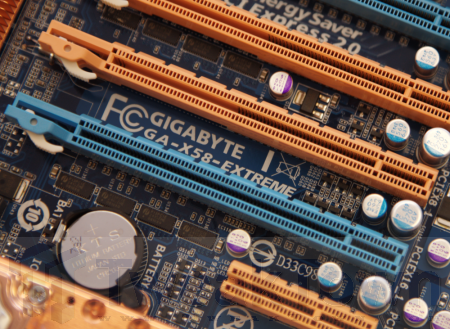 We visited the GIGABYTE HQ this afternoon and they had a single X58 board to show us. It is a dummy sample right now which doesn't work (
dammit - no benchmarks!
) and is labeled GA-X58-Extreme but it will actually turn out to be the GA-X58-DS4, which is a cut down and cheaper version.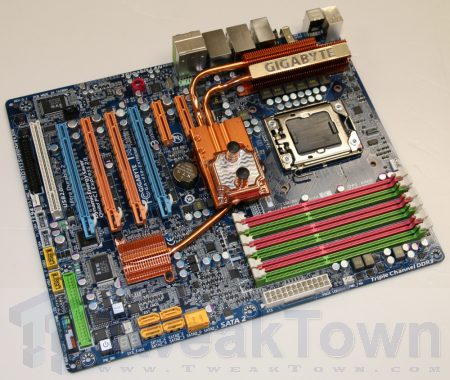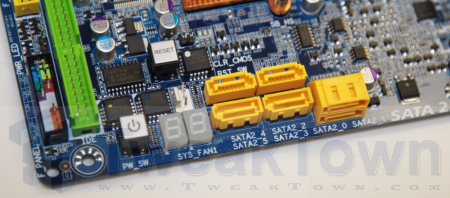 We were told that board you are looking at here is also not 100% complete and the final X58 Extreme will see some changes such as a different color cooling setup, 12 phase power (DS4 is 6 phases) and all onboard SATA ports will be angled 90 degrees.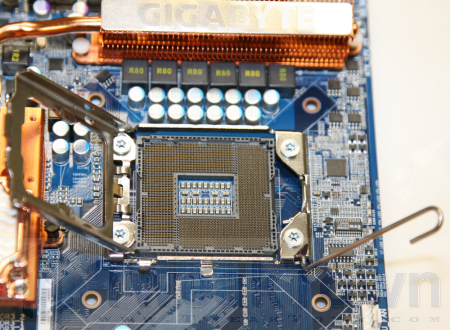 GIGABYTE's X58 Extreme lacks some features such as onboard hardware RAID and TPM (which are found on DQ6 and some other models) with the philosophy being that the Extreme range of mobos is designed purely for overclockers and high-end enthusiasts and they don't need these extra features. They only drive up the price and may influence overclockability - and that makes perfect sense to us really.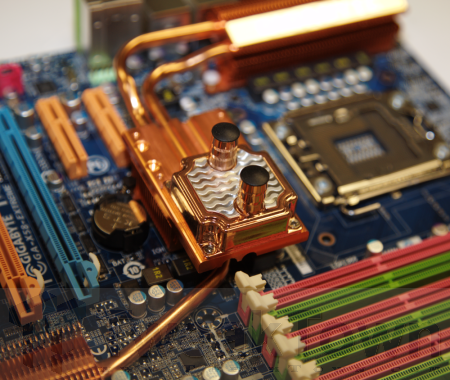 Instead of including those features, GIGABYTE spends more money on adding extra power phases and fancy cooling and whatever other tricks it has up its sleeves to push the FSB increasingly higher. Stuff the real enthusiast will appreciate more. GIGABYTE has some nifty ideas for the final X58 Extreme but unfortunately we were sworn to secrecy but we really look forward to pushing it to the max in our OC tests later on.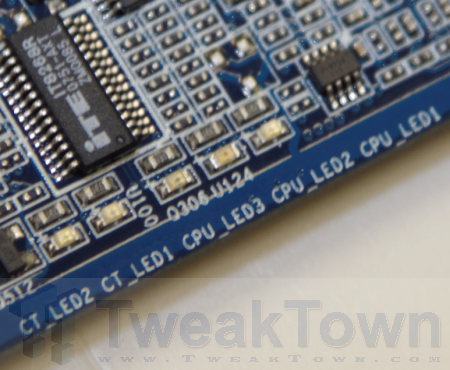 One feature that was focused on though was the huge amount of LEDs that GIGABYTE has added - not only do you get the usual DES power phase indication but added are LED diagnostic lights for RAM as well as a series of LEDs above the CPU socket that indicate things such as CPU and case temperatures. These are aids for overclockers to assist in knowing exactly what is going on without having to always refer back to the BIOS and monitor.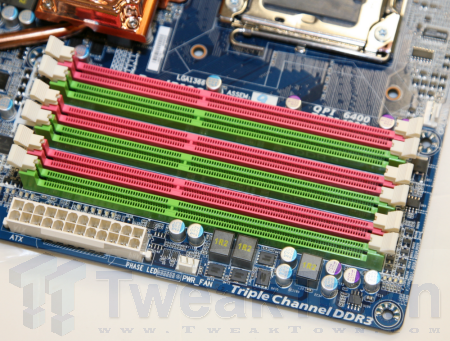 X58 brings Triple Channel memory support and as you can see from the pictures, the version of the DS4 we saw today will get the triple memory loving treatment.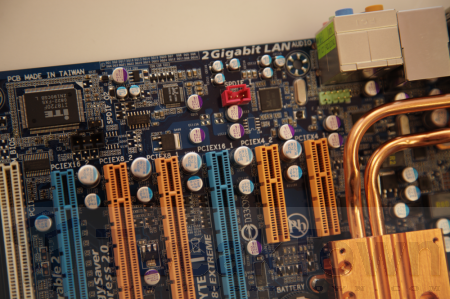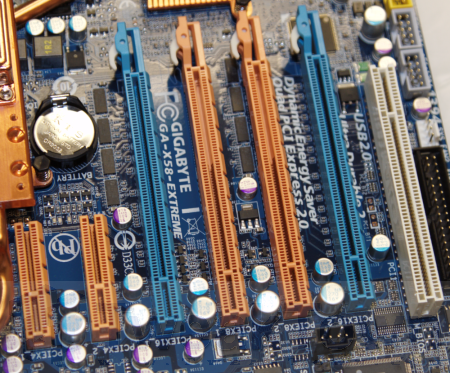 X58 Extreme will have four PCI-E 2.0 x16 slots but there is a bit of a story to tell here. The PCI-E slots are paired in groups of two - if you use just the two blue x16 slots (one from each group), they will operate electronically at x16. If you use one x16 and one orange x16 slot in the same group, each will operate at x8 electronically. If you use all four x16 slots, they will all operate electronically at x8. The top two PCI-E x4 slots always run at x4 electronically, no matter what type of setup is in use.

As far as the I/O panel goes, we see the return of two PS/2 ports for keyboard and mouse. GIGABYTE said that these were included purely for overclockers as when they are overclocking, many commented to GIGABYTE's engineers that they like to have USB disabled to find the highest clock speeds. GIGABYTE also mentioned that their engineers discovered that when USB is enabled and when a device is plugged in (even if it's not being used), it drives up power consumption by 3 - 4 watts.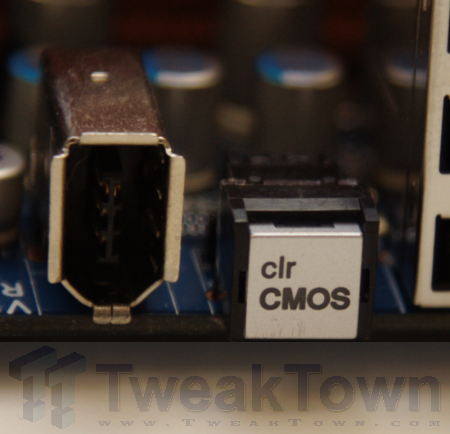 On the back I/O panel there are a total of eight USB 2.0 ports, two Gigabit Ethernet ports, optical and coaxial SPDIF audio out, 1394 firewire port and the very handy clear CMOS button.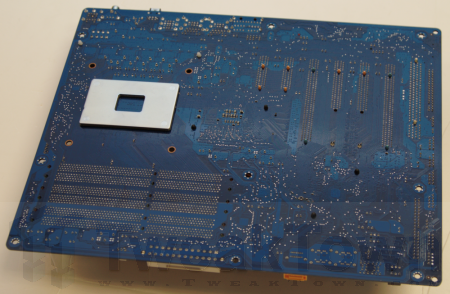 That's all the X58 goods we have for you at this stage but stay tuned for more over the following weeks until Intel get it out on shop shelves.
Related Tags