Bloomfield 2.93 GHz caught in its natural habitat
Bloomfield 2.93 GHz CPU touches base.
Published Wed, Aug 6 2008 11:04 AM CDT
|
Updated Tue, Nov 3 2020 12:38 PM CST
The first wave of Intel's, Nehalem microarchitecture derived, Bloomfield CPUs are highly anticipated to reach enthusiasts' hands before the turn of this year and indeed, we reported last month on some exciting
performance expectations
.
Now, the Bloomfield 2.66 GHz's elder sibling, the Bloomfield 2.93 GHz, has submitted
to making a house, a home
, courtesy of Maximum PC.
Yes, it is true. Resourceful Maximum PC, used all its skills to charm its way into the lab of one of its hardware contacts and set about ascertaining just what challenges, there may be, in building a Nehalem home.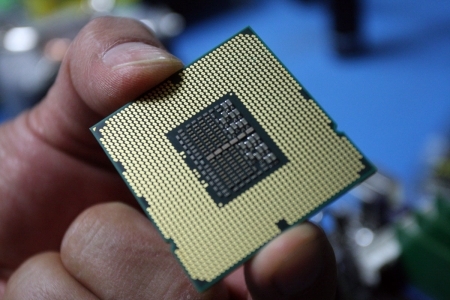 Having procured a prized Bloomfield 2.93 GHz CPU, an Intel D58XSO motherboard, aptly named 'Smackover', was also soon in the site's possession.
The LGA1366 socket is, physically, larger than its predecessor and it was observed that in comparison with a Core 2 Quad CPU, the Bloomfield 2.93 GHz comes out the winner in size stakes.
LGA775 cooling solutions will not be compatible with the new socket, however it is surmised that there are possibilities for adaptations to the mounting mechanisms of current solutions, to come into play.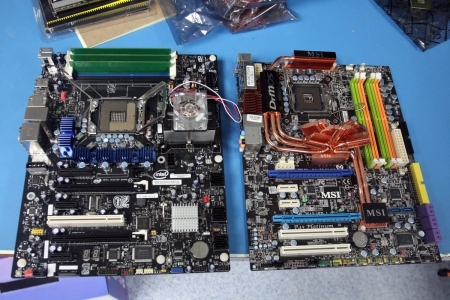 The PCB layout of Nehalem capable motherboard solutions, of which the first will be the X58 Tylersburg, will take a new direction compared to current solutions. This is as a result of the larger socket itself and, as an example, Intel's 'Smackover' (on the left, in the above image) features its X58 chipset positioned to the right hand side of the CPU socket, in the location where the DIMM slots would ordinarily be positioned, on a comparable LGA775 solution (on the right, in the above image).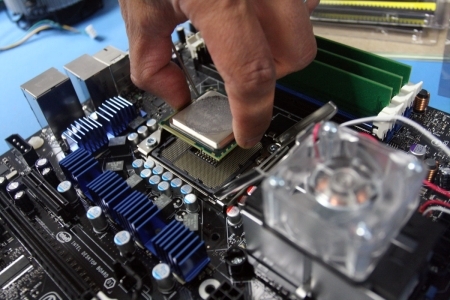 As we have previously ascertained, the X58 Tylersburg will usher in tri-channel DDR3 support, complementing the Bloomfield's on-die memory controller and the article surmises that Intel's adoption of this, on the 'Smackover', consists of 4 DIMM slots. The first two DIMM slots have a dedicated channel each, yet the third and forth, share a channel. Other, enthusiast orientated solutions, will likely feature six DIMM slots, for maximum potential, of course.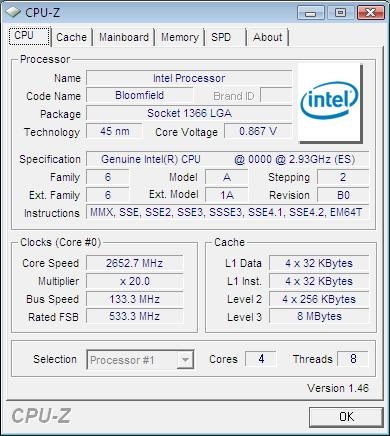 The compromise on Maximum PC's behalf, was not to report benchmark results, yet it is reported that bearing in mind the unrefined nature of the whole setup, the biggest rewards were reaped when moving from single-channel, to dual-channel memory configurations. The incremental increase from dual-channel to tri-channel didn't, at this point in time, net the same benefits it seems. It is surmised, however, that at higher memory speeds, the move to tri-channel may pay dividends.
Of enormous importance and, undoubted relief, Maximum PC experienced no issues running the setup with either one, two or three memory modules and if this translates into something solid, enthusiasts may breathe a sigh of relief that their new investment can be spread out.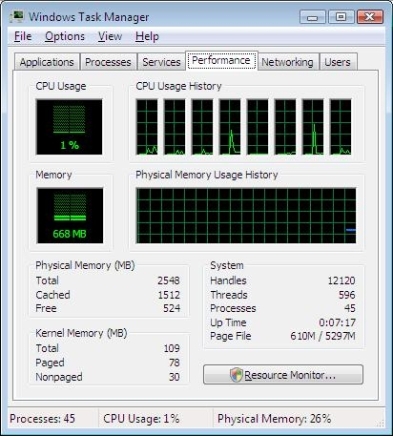 Moving on to the contentious issue of X58 SLI support, we initially
reported
on subsequently confirmed reports that SLI was finally heading to an Intel powered platform.
It appears that motherboard manufacturers, are contemplating including this functionality in, at least, some X58 offerings however, given the extra expenses incurred due to the need for the nForce 200 SLI processor, it isn't a given certainty.
As we have previously surmised, the Nehalem platform will bring its share of adventure and challenge to enthusiasts, as we get to grips with the intricacies of this, new Intel vision.
Related Tags