Expreview have just given
the heads up
that NVIDIA has done the same thing with the 9600 GT as they did with the 9800 GTX; that is, shrink the die from 65 to 55nm. However, where the 55nm version of the 9800 GTX gets a '+' tacked onto the end of its name, the 55nm 9600 GT does not.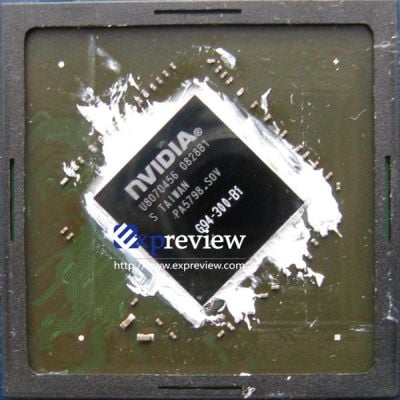 To find out if it's running a 55nm core, you need to read the markings on the die. The original 65nm one reads
G94-300-A1
whilst the newer 55nm reads
G94-300-B1
. Clock speeds are left the same but it's inevitable overclocking headroom will be somewhat better for add-in partners and users.