First liquid-metal CPU cooler coming
Interesting concept; but performance talks.
Published Fri, Jul 18 2008 5:03 AM CDT
|
Updated Tue, Nov 3 2020 12:38 PM CST
Although not well known in the mainstream PC cooling and accessories market, a mob by the name of Danamics has suddenly attracted much attention with a new type of CPU cooler that is said to be the first in the world which uses "Liquid-metal" to assist with its cooling abilities.
Liquid-metal has a higher thermal conductivity than other forms of liquid and that alone brings promise, but the particularly interesting thing to note is that the pump sitting atop the cooler is electromagnetic by design; meaning it has no moving parts nor does it emit any noise/vibration whatsoever.
Danamics have made a bold statement on their website that the cooler exceeds most watercooling solutions, but high-end air cooling is often capable of this as well. As
cool
as the technology behind it sounds, it still raises an eyebrow as to how well this cooler will actually perform.
You can learn more about the LM10
here
.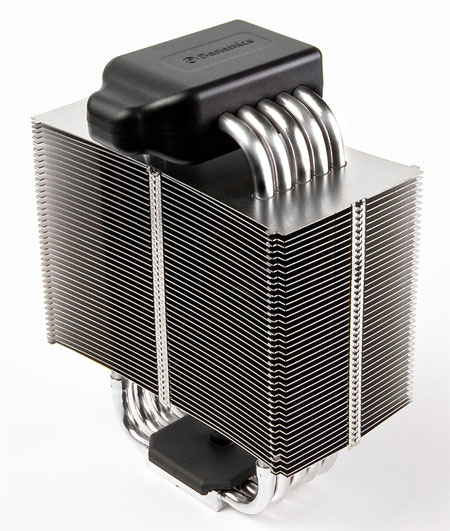 The liquid metal is a key component in Danamics cooling systems. Liquid metal has two major advantages when cooling high power density heat sources:

Firstly it has superior thermo physical properties that decrease temperature - and temperature non-uniformity - on die and across chips. Secondly the electrical properties of the liquid metal enables efficient, reliable and ultra compact electromagnetic pumping without the use of moving parts, shafts, seals, etc.
Related Tags