When Apple announced the iPhone 14 and iPhone 14 Pro in September of 2022, it also announced a new feature that had the potential to save lives. Emergency SOS via Satellite allows people to call for help even when they don't have a cellular signal and Apple said that it would give everyone two free years of coverage when they bought a new iPhone. That continued when the iPhone 15 and iPhone 15 Pro arrived in September of 2023. Now, Apple has announced an extension to that program for those who bought an iPhone 14 family of devices.
The extension, Apple says, gives everyone who bought one of those iPhone 14 family of devices before 12am on November 15 2023 an extra year of coverage. That means that the normal two years will be extended to three years for those who already have an iPhone 14. Those who bought an iPhone 15 still only get the two years, however.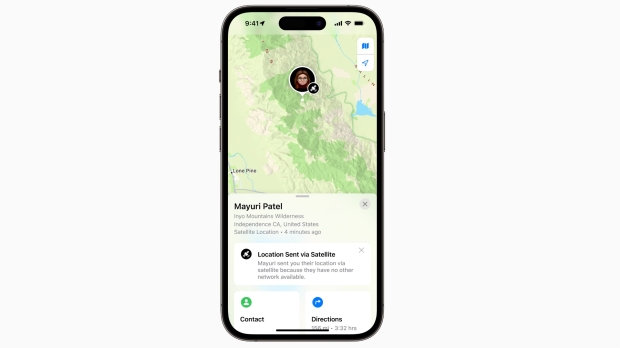 Apple's iPhone 15 event also saw Apple add support for the Roadside Assistance via Satellite feature which builds on the previous feature and allows people to contact the AAA if they need to get help due to a breakdown. That could be vital if you're in the middle of nowhere with no signal of course, and it's a feature that will hopefully expand beyond the United States once Apple signs deals with the relevant roadside repair companies around the globe.
Both of these features work with iPhone 14, iPhone 14 Pro, iPhone 15, and iPhone 15 Pro models using iOS 16.1 or later in the United States or Canada. Those in France, Germany, Ireland, and the UK need to be running iOS 16.2 or later while anyone in Australia, Austria, Belgium, Italy, Luxembourg, the Netherlands, New Zealand, Portugal, Spain, or Switzerland will need to have iOS 16.4 or later installed.
It still isn't clear how much the satellite functionality will cost once this extra year comes to an end, but there's no denying that it's already proven useful. There have already been reports of Emergency SOS via Satellite being used to help locate people in environments where they might otherwise not have been able to call for help in the first place.
Apple isn't the only company offering similar functionality, however. Samsung is another company to offer a similar feature and it's likely that we can expect it to become a standard offering on all kinds of smartphones into the future.