EVE Online is known for its drama and controversies, and a huge one just happened involving the theft of an unthinkable amount of in-game currency.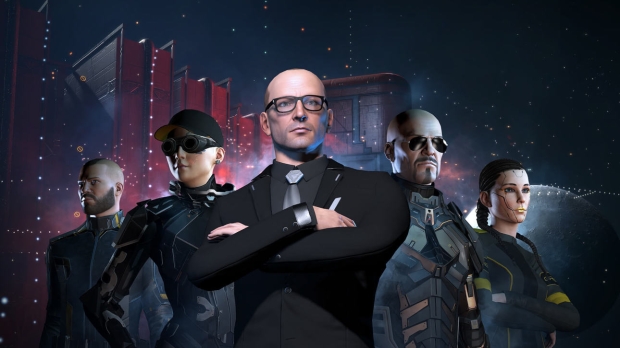 The long-standing MMOG just witnessed the theft of several trillion ISK (Inter-Stellar Kredit) taken by a certain Jay Amazingness, a fleet commander of the 'Goonswarm' alliance.
The ISK was pilfered from the alliance itself and according to a report on Reddit (spotted by TechRadar), Jay Amazingness also destroyed 52,670 clones as an additional parting gift.
We're told that Jay has defected to join another alliance, Pandemic Legion, an outfit focused on PvP (and one of the only homes where the traitor would be welcome, it's noted).
Asher Elias, leader of Goonswarm, commented: "It appears Jay Amazingness has gone [expletive] and stolen stuff on his way out. I've known Jay for a decade; I consider him a good friend. He recently came back to EVE, and I gave him director roles because I trust him; I would say that he's the person I trust the most in EVE. I don't know why it's happened."
The reactions vary across the spectrum from sympathy to, well, shall we say less than sympathetic.
There's chatter about whether a hacker might have taken over Jay's account, but that doesn't appear to have much substance behind it. Others are concerned about the state of Jay's wellbeing or mental health, as such a betrayal seems an out of character action, we're told.
Time will tell, we guess, but the incident already ranks up there with high-profile backstabbing sagas, like the infamous WoW Classic hardcore raid wipe, a toe-curling tale of extreme traitorousness in the world of perma-death.