With more than a decade of experience in developing high quality gaming displays TITAN ARMY has introduced to the world three new products worth considering if you are looking to upgrade your gaming monitor.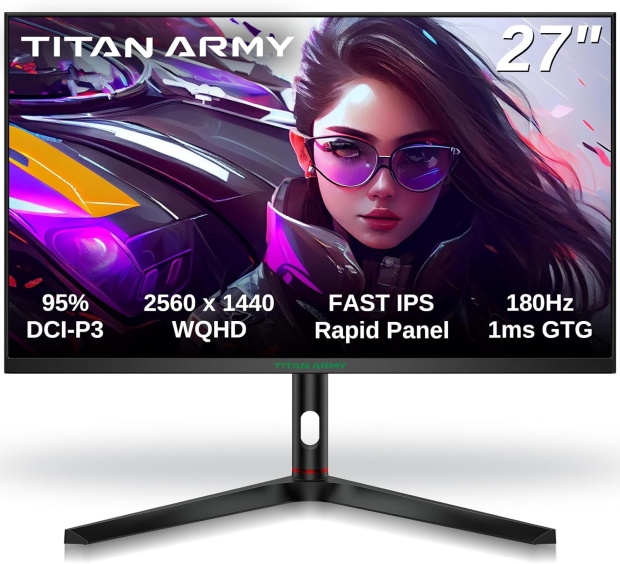 The gaming display market has plenty of options for gamers to choose from and now three more displays have been added to the mix. Introducing TITAN ARMY's P27A2R, a 27-inch gaming monitor, the N32SQ Plus, a 32-inch curved gaming monitor, and the P24H2P, a 24-inch gaming monitor. So, what are the differences between these displays, and which should you choose if you were to purchase one? Let's dive into it!
We will start with the P27A2R. As previously stated this particular model is a 27-inch display and it sports a Fast IPS panel with a resolution of 2560x1440. Additionally, the P27A2R can produce 16.7 million colors with 95% of the DCI-P3 color gamut. What else? A beefy 180Hz refresh rate with a 1ms GTG response time with Adaptive Sync technology. Other specifications worth mentioning include; VESA mount support (75x75mm), along with a 6-month replacement and 3-year warranty.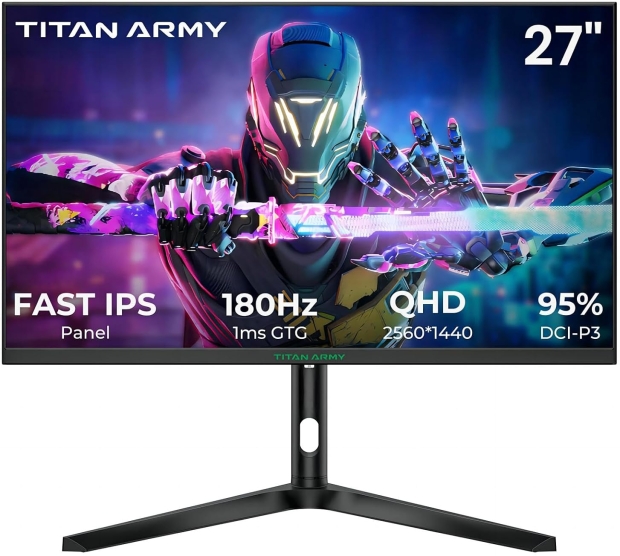 Next up we have the N32SQ Plus, which is a 32-inch curved gaming monitor that features a 1500R curvature and a 178-degree viewing angle. As with the P27A2R, the N32SQ Plus has a 2560x1440 resolution, but is instead a VA panel. There is also an increase in the color gamut compared to the P27A2R as it features 99% sRGB color gamut (16.7 million colors).
Additional specifications worth mentioning are as follows; 300cd/m² brightness, and a 3000: 1 contrast ratio static. The N32SQ Plus features a 144Hz refresh rate, 1ms response time and adaptive sync technology. It also comes with VESA mount support and 6-month replacement and 3-year warranty.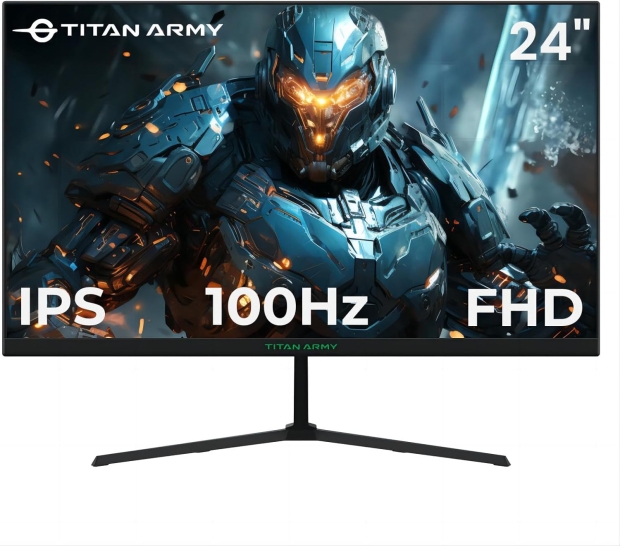 Lastly we have the P24H2P, a 24-inch display that features a 1920x1080 resolution on a IPS panel that comes with a 100Hz refresh rate, and 99% sRGB wide color gamut. The P24H2P also features flicker-free technology, low blue light technology, and 6-month replacement/3-year warranty.
Each of these monitors can be found on Amazon, check below for discount codes that will take some dollars off your total if you decide to pick one up. As for which one I recommend, I personally would opt for the 32-inch curved gaming display (N32SQ Plus) - 32-inch is my personal sweet spot in terms of size for a gaming monitor as it works well for first-person shooter titles, slower paced games such as RPGs, strategy games, and working on.
P27A2R 27" gaming monitor:
$12 off code: PPP27A2R

$40 off coupon on the page

Final price: $247.99
Buy at Amazon here
N32SQ Plus 32" Curved gaming monitor:
$12 off code: NNN32SQPLUS

$40 off coupon on the page

Final price: $247.99
Buy at Amazon here
P24H2P 24" gaming monitor:
$10 off code: PPP24H2P

$20 off coupon on the page

Final price: $99.99
Buy at Amazon here
Upcoming gaming monitors (sold on Amazon) from TITAN ARMY include:
P25A2H gaming monitor

C34CHR gaming monitor

C32C1S gaming monitor