A team of archaeologists have stumbled across an incredible find while excavating a skeleton that dates back to between 1450 and 1620.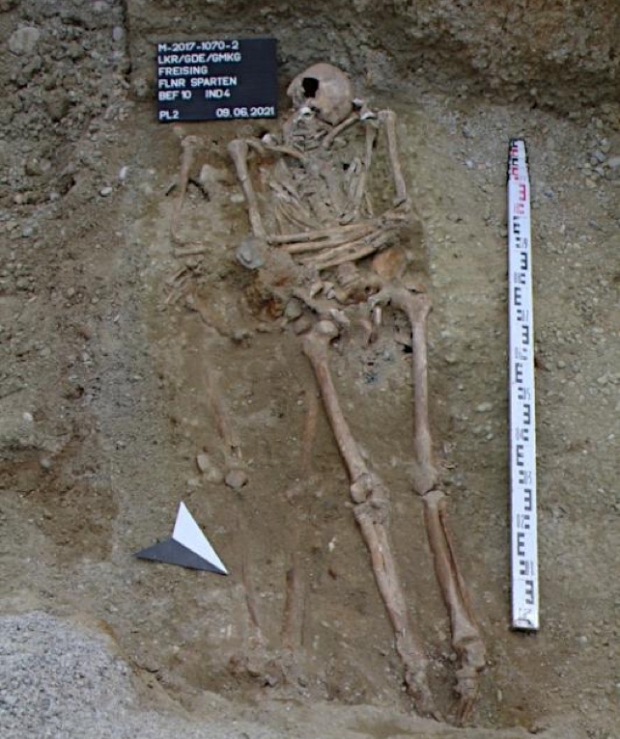 In a new statement released by the Bavarian State Office for Monument Preservation details the discovery of a metal prosthetic hand that was found alongside a skeleton. The team of researchers carbon dated the skeleton and discovered the man died likely between 1450 and 1620, and that the metal prosthetic was made from iron and used to replace four of his missing fingers.
The report states it's currently unclear exactly how the man lost his fingers, and that the discovery of a metal prosthetic leads researchers to believe that it was used to replace his amputated fingers. The team discovered the skeleton in a grave near a church in Freising, which is located close to the Bavarian state capital of Munich, Germany.
Notably, this isn't the first metal prosthetic that has been discovered in the region, as reports indicate that 50 similar prosthetics have been found scattered across Europe - some dating between 1300 to 1500 and others from around 1500 to 1800.
"The hollow prosthetic on the left hand replaced four fingers. The index, middle, ring, and pinky fingers are individually formed out of sheet metal and are immobile. The prosthetic fingers lie slightly curved, parallel to one another. The prosthesis was probably strapped to the stump of the hand," said Walter Irlinger, the head of the conservation department at the Bavarian State Office for Monument Preservation, in the statement.
"Even for experienced archaeologists, this was a particularly special find," said the Bavarian State Office for Monument Preservation