Valve's recent surprise drop of the new Steam Deck OLED, which it calls the definitive version of its gaming handheld, confirms that the company plans to release and develop a successor. However, the Steam Deck 2 could be several years away from hitting the market because Valve wants "a generational leap in performance."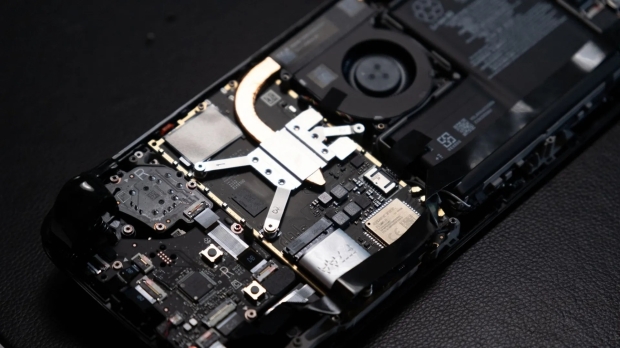 This info comes from Valve and Steam Deck designers Lawrence Yang and Yazan Aldehayyat, who have been doing the interview round as part of the Steam Deck OLED launch. Speaking with PC Gamer, the current status of the Steam Deck 2 at Valve is that the company is waiting for the right parts to emerge, hardware that will deliver a true next-gen experience similar to what you'd find in the console space.
It's a unique and exciting approach for the PC market, which is traditionally all about iterative evolution, and this can be seen in the CPU and GPU space.
At the heart of the new Steam Deck OLED sits a 6nm AMD APU refresh with Zen 2 and RDNA 2 architecture. PC gaming handhelds like the ROG Ally from ASUS feature more current and more powerful AMD 'Phoenix' chips like the Ryzen Z1 Extreme, but this is still not enough for Valve to hastily slap together a Steam Deck 2 with the latest AMD APU. And it's not simply about performance, as efficiency will also play a major role in choosing the right hardware for the Steam Deck 2.
"We're keeping an eye on chips and APU that are available," Lawrence Yang tells PC Gamer. "The things that are available right now are not right yet. But maybe in two to three years, there will be something that is good in the same way that our current APU is in terms of the power envelope, with performance, with battery draw. All of those things have to be in the sweet spot for a real move to a new chip."
Valve's approach is definitely more Nintendo than the 'PC market,' as other factors include the handheld's overall weight. So it's waiting for hardware that will deliver a substantial performance boost without adversely affecting the current Steam Deck models' physical design, battery life, and ergonomics.
And with that, it could be years before we see the Steam Deck 2. "That's not going to happen next year or the year after that," Lawrence Yang predicts. "It's probably going to be more than that." But the good news is that for the Steam Deck team at Valve, "the next thing that we're working on moving forward is Steam Deck 2."