APNX has just announced a bunch of new products, with one of them being their new AP1-V cooler It is impressive: an air cooler that handles thermal loads from CPUs with up to 245W TDP. APNX, you might ask... is a new case and cooling manufacturer that has just announced its new C1 Mid-Tower case, AP1-V CPU cooler, new fans, and more.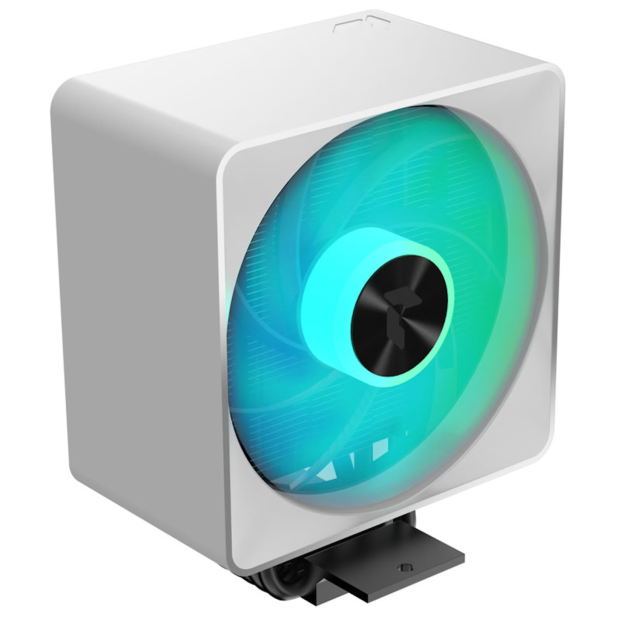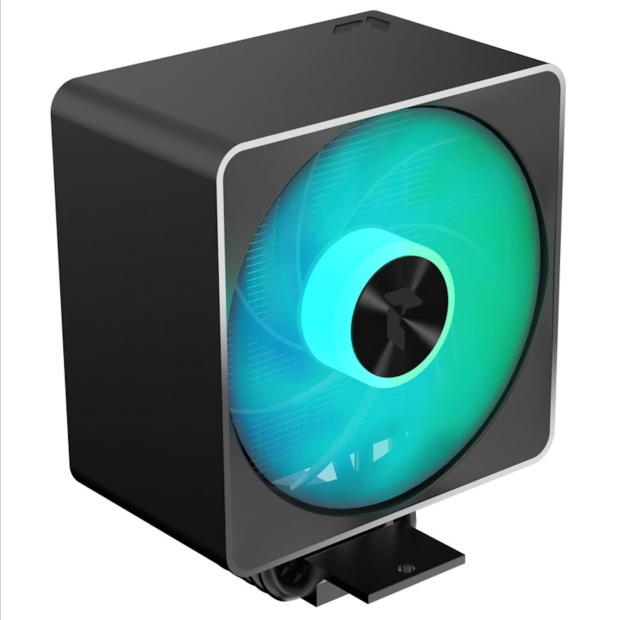 The new AP1-V cooler features a one-piece aluminum alloy frame that looks sleek, with APNX's exclusive "Heat Core Touch Technology" that provides a seamless connection that optimizes thermal conductivity, providing stable operation under high temperatures.
There are two FP1 fans that blow the heat away from the heat pipes, of which there are 5 x high-performance heat pipes that are 6mm in diameter that effectively draw heat from the processors.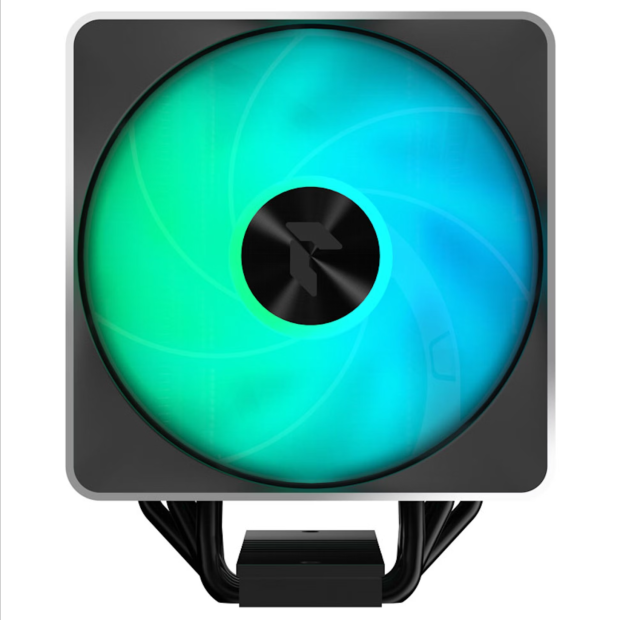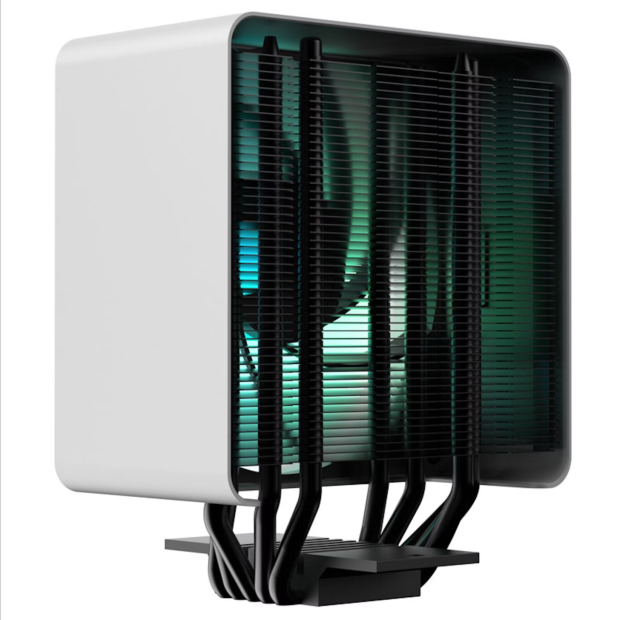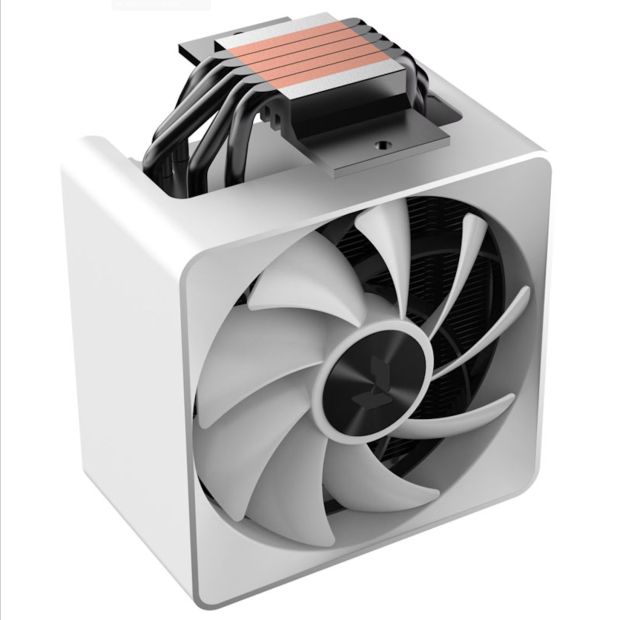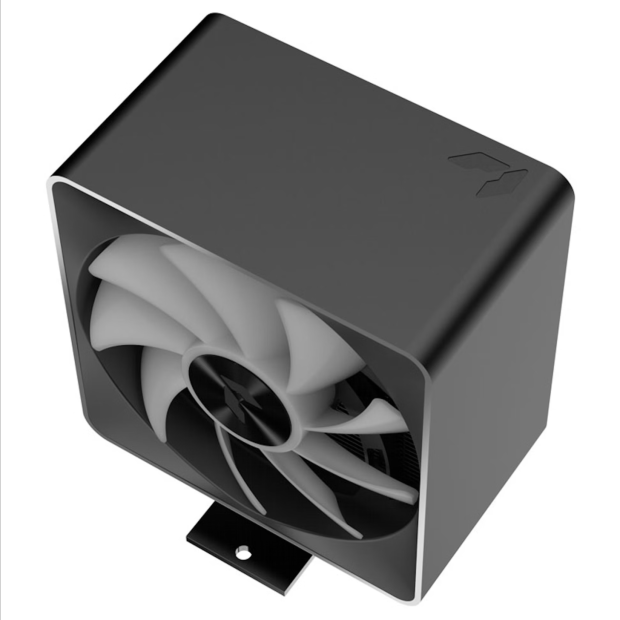 APNX's new AP1-V cooler will work with both AMD Ryzen and Intel Core CPUs with support for both AM4 and AM5 on the AMD side of things and the LGA1700, LGA1200, and LGA15xx sockets for Intel.
The FP1 fans that are pushing all of that heat way are impressive as well, with ARGB lighting, PWM control, and optimized features for efficient cooling. APNX offers the AP1-V CPU cooler with both 120mm and 140mm variants, as well as two different colors: black and white. They both look great and will fit into any system depending on the motherboard and case that the AP1-V cooler is going into.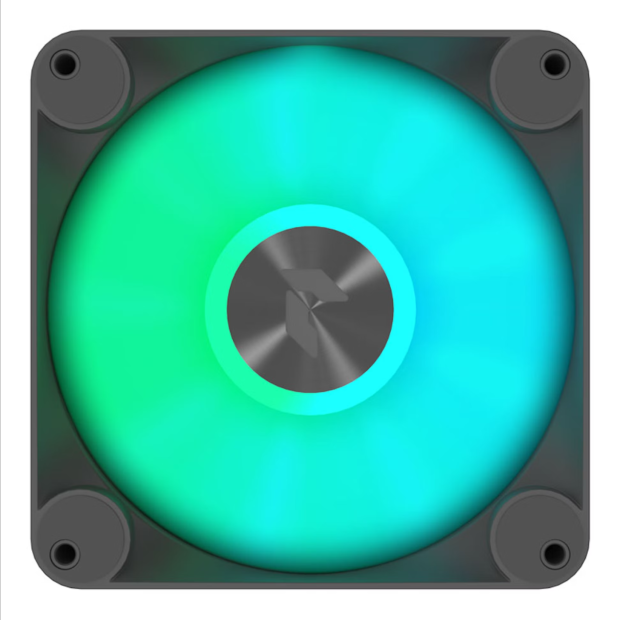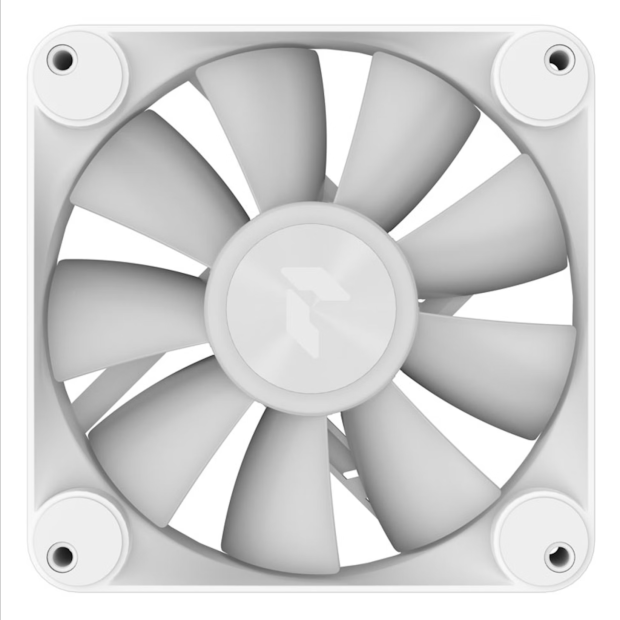 The fans have hydraulic bearings, and even when they're spinning at their max 1900RPM speed, the fans will operate smoothly and maintain their quietness. The FP1 fans also have thicker frames than standard frames, where they're 30mm thick versus the standard 25mm thick. That additional 5mm thickness provides a huge 50% performance boost for the fans... great stuff, APNX.
APNX also has the new FP2 fans that have the same 30mm thickness with ARGB and PWM functionality, available in black or white, but only in 120mm... there's no 140mm version of the FP2 fans.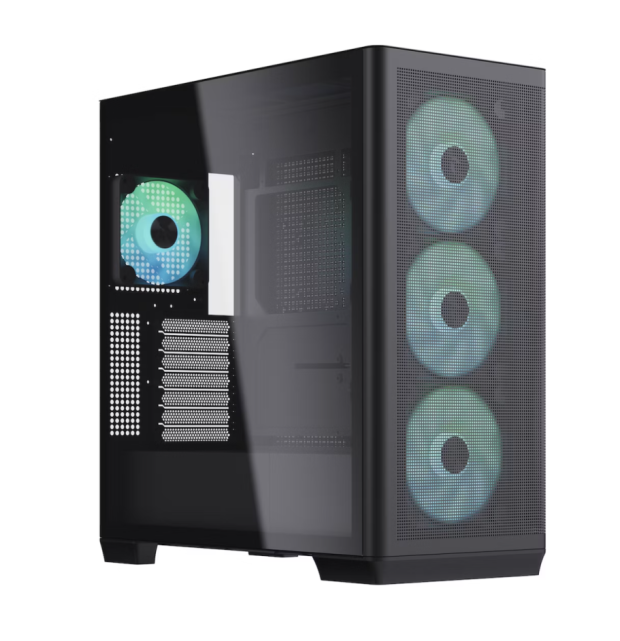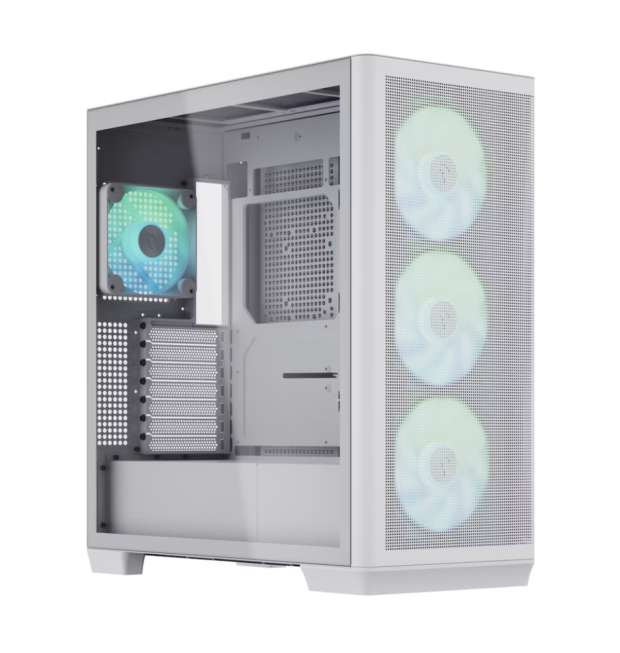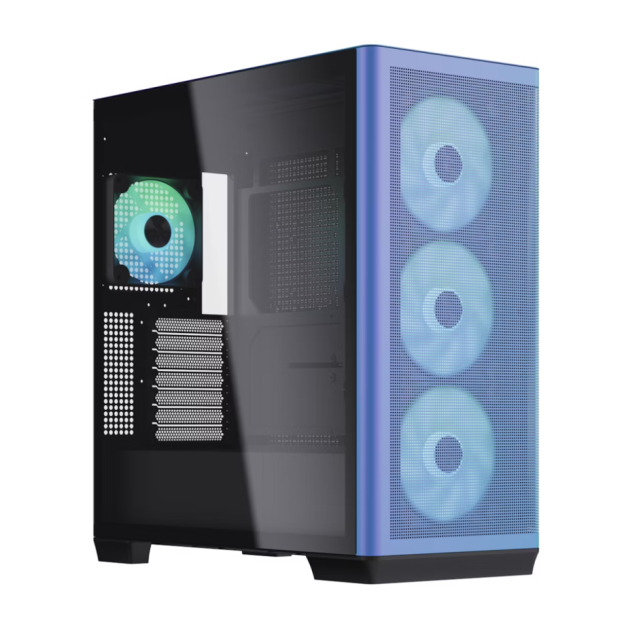 Lastly, we've got the C1 PC case that has some impressive features, starting with its awesome style and unrestricted airflow. The company has used a tempered glass side panel that will show off the innards of your gaming PC, with support for an ATX motherboard and a huge 395mm long graphics card.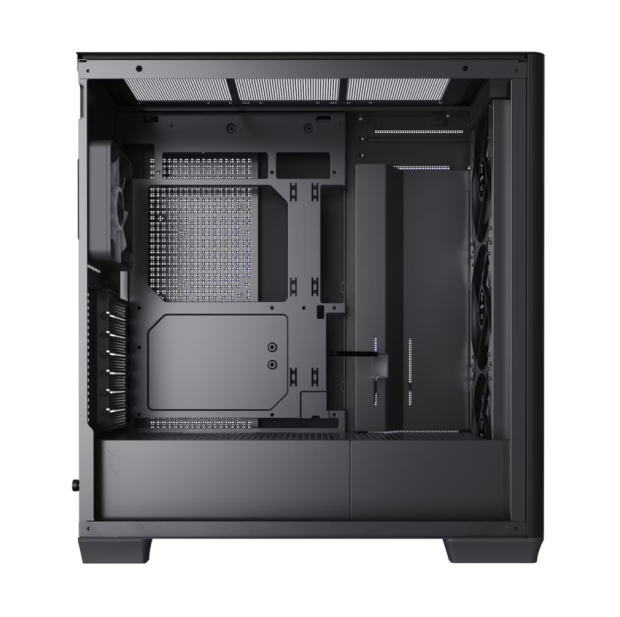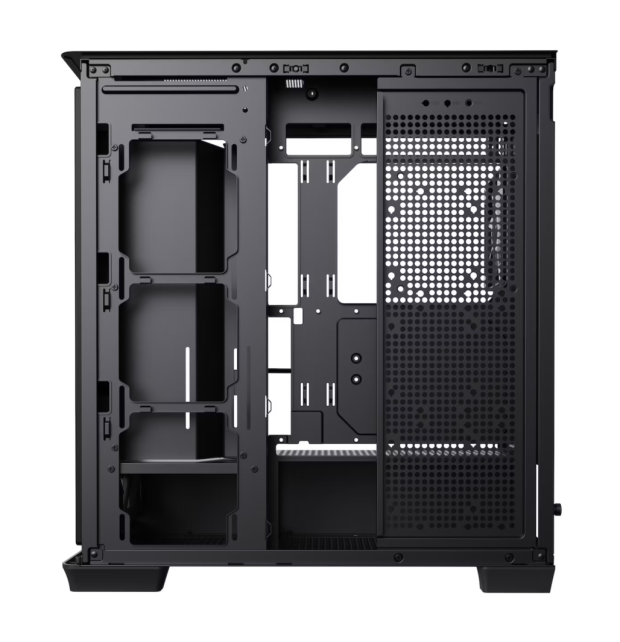 There's space for a power supply that's up to 270mm long 3 x storage drives (in either 2.5-inch or 3.5-inch SSDs), while there's dedicated chambers for the PSU and cable management that keeps your OCD in check.
APNX's new C1 PC case comes in 3 different colors: Black, White, and ChromaFlair with an iridescent finish. They all look great, I'd love to see a monster PC built inside of it cooled by the AP1-X CPU cooler.
As for pricing, this is what you're looking at:
C1 Mid Tower PC Case Black - $149.90

C1 Mid Tower PC Case White - $155.90

C1 Mid Tower PC Case Chrome - $169.90

AP1-V CPU Cooler Black - $49.90

AP1-V CPU Cooler White - $49.90

FP1 ARGB 120mm Fan Black - $10.90

FP1 ARGB 120mm Fan White - $10.90

FP1 ARGB 140mm Fan Black - $12.90

FP1 ARGB 140mm Fan White - $12.90

FP2 ARGB 120mm Fan Black - $19.90

FP2 ARGB 120mm Fan White - $19.90