The rise in popularity of PC gaming handhelds has been one of the most interesting things in recent years, with devices like the Steam Deck from Valve and ROG Ally from ASUS leading the pack. AMD's mobile processor technology with integrated graphics powers the latter, specifically the AMD Ryzen Z1 Extreme. An impressive gaming chip that's also found in the new Lenovo Legion Go - which is now available starting from USD 699.99.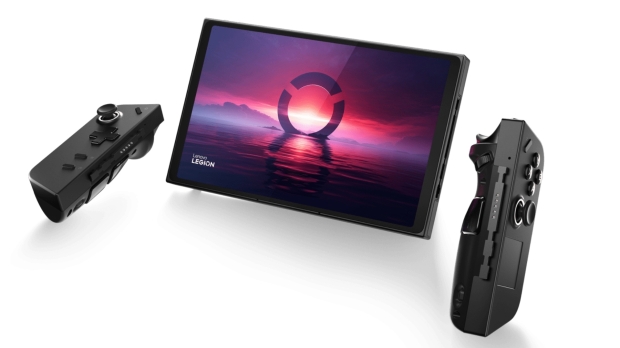 With a price point higher than the competition, the Lenovo Legion Go might be the most impressive PC gaming handheld to date, thanks to its cutting-edge design and other notable features. The standout is the 8.8-inch QHD (2560 x 1600) IPS Touchscreen display, which is not only large for a gaming handheld but comes packed with specs like 500 nits of brightness, 144Hz refresh rate, and 97% DCI-P3 color accuracy.
Throw in 16 GB of LPDDR5X-7500MHz, 1TB of internal M.2 SSD storage, and Wi-Fi 6E, and the Lenovo Legion Go doesn't cut any corners. Outside of the impressive specs, one of the big design features is a detachable controller system similar to the Nintendo Switch Joy-Cons - except optimized for PC gaming.
Once detached, one of the controllers can function like a mouse for an FPS mode that resembles a keyboard and mouse setup rather than a console controller. You've also got the option to use it as a full PC with USB Type-C external GPU support and the ability to dock and play on a bigger screen if you want.
For the hardware you're getting, which includes high-end memory and the new AMD Ryzen Z1 Extreme processor with RDNA 3 graphics, plus an amazing display with premium detachable controllers - the USD 699 or USD 749 price point (for the 1TB model) is extremely competitive. So much so that it could see ASUS or even Valve drop prices to keep up.