Intel Game On Drivers for the Intel Arc range of graphics cards (including the new Intel Arc A580 we recently reviewed) have been released at a steady clip - offering support for new games in addition to delivering massive performance improvements to older titles that didn't play nice with the architecture when it debuted last year.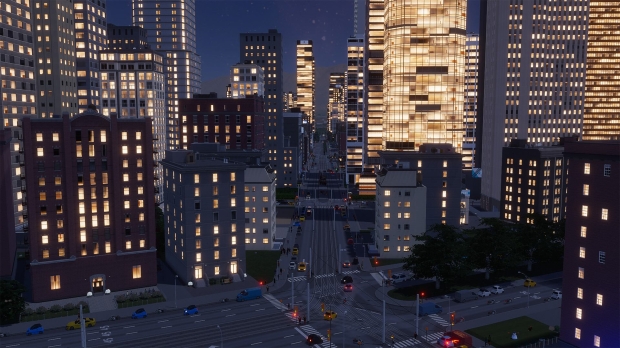 The latest driver release, 'Intel Graphics Driver 31.0.101.4900 for Intel Arc,' focuses squarely on new titles: Ghostrunner 2, Alan Wake 2, Cities: Skylines 2, and WRC. However, two of these games have been making headlines of late due to just how demanding they are on PC hardware, which raises the question of how they'd run on the entry-level and mainstream Intel Arc lineup of GPUs.
Cities: Skylines II is launching in a state on PC that the developer has called out as unfinished, so much so that some players are struggling to maintain higher than 10 FPS with high-end hardware. So when Intel writes, "Up to 34% average FPS uplift at 1080p with High settings," in the release notes - without context or specific figures, it could be misleading.
Alan Wake II is another one; we've written about the beastly hardware you'll need just to run the game - which requires DLSS and FSR at all resolutions - so the "Up to 20% average FPS uplift at 1080p with High settings" is also vague.
The good news is that the new Intel Game On Drivers blog posts feature performance data for Ghostrunner 2. "The Intel Arc A750 blasts through the tower at 65 FPS at 1440p Ultra settings, or even quicker at 1080p Ultra: 96 FPS," is very cool.
Intel notes that the Intel Arc A750 is enough to play Cities: Skylines II but doesn't present any metrics. It doesn't mention any performance info about Alan Wake II, so judging by that game's PC hardware requirements, we're guessing Intel Arc A750 will be able to play it at 1080p Low settings at around 30 FPS.