Logitech's G502 gaming mouse has been around for many years and has been the go-to for many PC gamers with its iconic shape, performance, and ergonomics. When the G502 first hit the scene, there weren't anywhere near as many gaming mouse options as in 2023, so it's great to see the iconic design still kicking.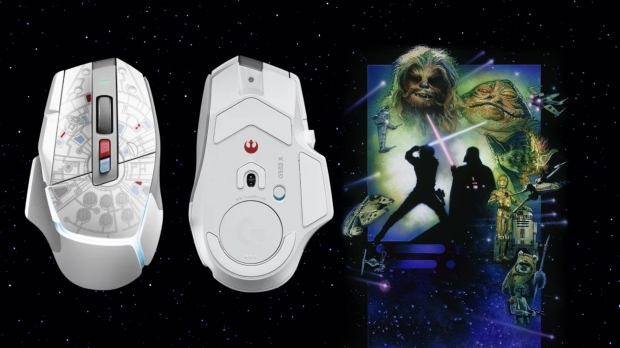 The Logitech G502 X PLUS is the latest wireless version of the mouse, incorporating the powerful HERO 25K Sensor, new LIGHTFORCE hybris switches, a redesigned scroll wheel, expansive RGB lighting, and nice-to-have flourishes like a removable DPI-switch button, rubberized grips, and a lightweight 106-gram build.
The new limited edition Logitech G502 X PLUS MILLENNIUM FALCON EDITION takes the latest design and adorns it with a schematic of the iconic ship from the Star Wars universe. A fitting tribute as the G502 is like the Millenium Falcon of the gaming mouse world.
With white, blue, and red touches, it's a stylish rendition and special edition mouse that elevates the sleek G502 X PLUS design. The Rebel Alliance insignia on the underside is a nice touch. Even if you take Star Wars out of the equation, I think this looks better than the plain white edition.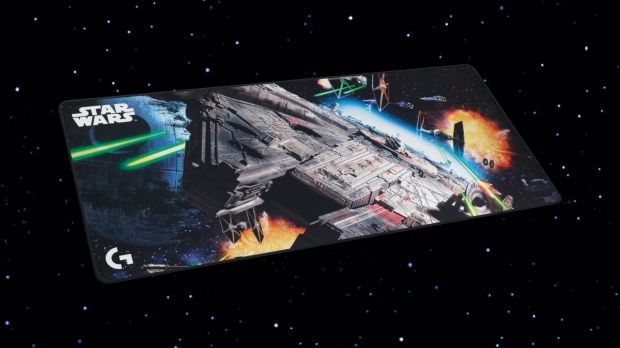 To sweeten the deal, Logitech created this cool Return of the Jedi special edition G840 XL Gaming Mouse Pad depicting the Millenium Falcon in a space battle orbiting the second Death Star. There's also a minimal Darth Vader edition, but the Falcon mouse pad looks amazing. Of course, this is all subjective, but Logitech has a knack for creating stylish designs for its collaborations, and this is no different.
All of this is to celebrate the 40th anniversary of Star Wars: Episode VI - Return of the Jedi.
The only downside is that the complete package is a little pricey, USD 159.99 for the G502 X PLUS MILLENNIUM FALCON EDITION and another USD 49.99 for the G840 THE RETURN OF THE JEDI COLLECTION XL Gaming Mouse Pad. However, not so much that I haven't already added it to my cart.