When you think about playing a Blizzard title on PC, whether that's World of Warcraft or even something like the original StarCraft - you think of Battle.net, the developer's PC launcher and online service that it has been running ever since gamers first went online to matchmake in Diablo II.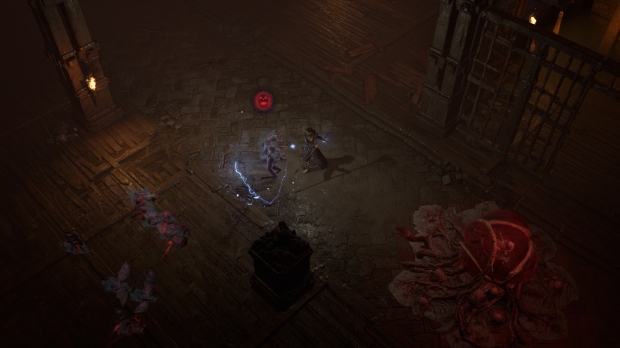 And with the long-awaited release of Diablo IV this year, its PC release was naturally on Battle.net. However, in a surprising (and very cool) move, the game is officially coming to Steam on October 17, coinciding with the release of the game's second season, the 'Season of Blood.' And yes, this means Steam Achievements for the game are coming, and the option to invite Steam friends to play.
Blizzard notes that it's all about opening up the game to a wider audience, and with seamless cross-play and cross-progression, Diablo IV is playable on PC, PS4, PS5, Xbox One, and Xbox Series X|S. As with the game's console versions, those who purchase the game on Steam will need to link their account to an existing or new Battle.net account to enable the cross-play features.
The Diablo IV Steam page is live right now, with the game available to wishlist ahead of its debut. This is a major shift for Blizzard, as it marks the second game from the studio to make its way to Steam after Overwatch 2 - bringing up the question of, why now? Well, with the Activision Blizzard acquisition by Xbox a matter of weeks from being finalized and Xbox bringing all its first-party titles to the most popular PC platform for playing games, perhaps multiple Blizzard games will make the jump.
The flip side to this could be the fact that Diablo IV has kind of dropped off the radar for many, with Twitch viewership dropping below Diablo 3 (with the caveat that Diablo 3 just kicked off its latest season) with many simply waiting for more content and changes to some of the game's issues relating to leveling and the endgame. The good news is that alongside the Steam news, we've also learned some juicy info about Season of Blood.
The Vampire-themed season is set to introduce a new questline, new powers, items, bosses, a revamped endgame, streamlined leveling to reduce the grind, inventory changes, and a number of quality-of-life updates. Be sure to check out our Season of Blood summary for more.