"The largest technical leap forward in Counter-Strike's history" is here, with Valve officially launching the highly anticipated successor to CS:GO, simply called Counter-Strike 2. After an extensive Limited Test or Beta period, the Source 2-powered version of the popular online shooter presents map overhauls, new dynamic smoke grenades (that behave realistically), and more.
Counter-Strike 2 was officially announced and unveiled in March 2023, and the hotly anticipated launch has been on the cards for quite some time. With the official launch coming without much warning on the first day, the game has seen close to 1.5 million peak concurrent players, with around 750,000 playing the game as I write this.
Considering the age and pedigree of Counter-Strike (even though this slaps a '2' on the end, it's not the second release or major overhaul to the game), the most immediate and noticeable change comes in the visual department. With new lighting, textures, and map detail all being upgraded without affecting the core gameplay - this is still the same old Counter-Strike, albeit much better looking.
The part that fans and those serious about the competitive side of Counter-Strike 2 will care about is tick rate - or how often the server updates and tracks things on the battlefield. Counter-Strike 2 introduces a sub-tick rate architecture to bring it into the modern age, though early word from some is that it feels no different from CS:GO's tick rate.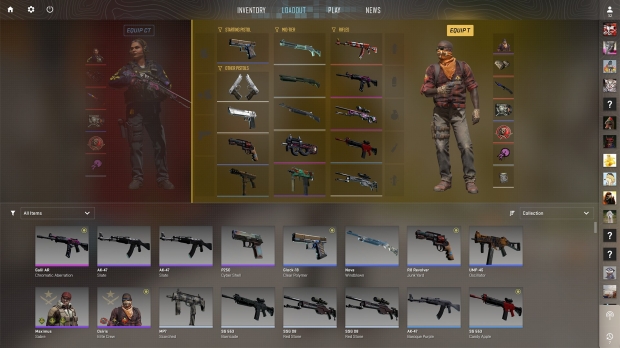 This could be a case of everyone jumping on on day one - it remains to be seen how it plays out on the competitive side. And speaking of cases, Counter-Strike 2's microtransaction and economy surrounding weapon skins have already brought in tens of millions of dollars for Valve in less than 24 hours.
This side of the experience continues what we saw in CS:GO, and the good news is player inventories and items carry over to Counter-Strike 2. Of course, it also means gambling and trading, and that side of the experience hasn't skipped a beat. The 27GB Counter-Strike 2 is free-to-play and available on Steam with Season One of Premier kicking off.