In the past, Valve has made several comments on when a sequel to the popular Steam Deck might turn up, and the company has made it clear in a new statement that a further iteration won't happen until 2025 at the earliest - and it might be more like 2026.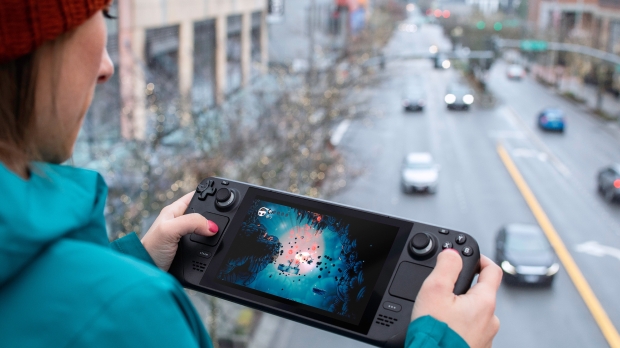 Pierre-Loup Griffais, a coder and designer at Valve who works on the Steam Deck and has commented about the sequel before, shared some new and more specific info with The Verge.
Griffais notes that a Steam Deck 2 won't happen until late 2025, or maybe even later than that, because the performance of the hardware will need to be meaningfully pushed forward - but, crucially, while not taking down the battery life.
Griffais observed in an email comment:
"We also don't want more performance to come at a significant cost to power efficiency and battery life. I don't anticipate such a leap to be possible in the next couple of years, but we're still closely monitoring innovations in architectures and fabrication processes to see where things are going there."
This isn't the first time Griffais, or other Valve employees, have pinned the prospect of a Steam Deck 2 a long way down the line.
And of course, it makes sense that Valve would want the original handheld to have a solidly long lifespan. It's not a cheap gaming portable, by any means, so if a new version was to come out in a relatively short timeframe, that could leave a lot of gamers with serious cases of buyer's remorse.
At least when the Steam Deck 2 does arrive - however far down the line that might be, and we think 2026 is probably a more likely launch window - we know it'll be a meaningful upgrade across the board.