A newly-published email chain reveals that Microsoft consulted with Matthew Ball, a leading force behind the emerging metaverse trend, to help with its growing Game Pass subscription.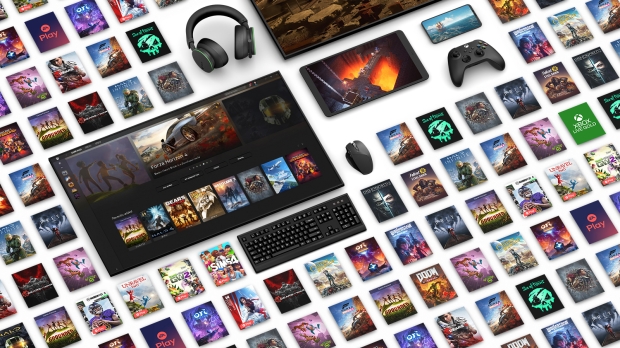 California district courts recently uploaded a new batch of exhibits, documents, and files from the FTC v Microsoft federal case. These documents have shown that The Elder Scrolls 6 will be exclusive to Xbox and PC, highlighted Microsoft's initial plans to propose an acquisition of SEGA, and some interesting tidbits about Game Pass.
According to exhibit PX1087, Microsoft hired metaverse pioneer and ex-Prime Video strategist Matthew Ball to help solidify plans and ideas around Xbox Game Pass. The email chain reveals that Ball wrote an expansive 13,000-word white paper for Microsoft that discusses subscription models in length.
One particular passage from Ball's white paper stands out:
"Historically, the value of content was relatively linear to consumption. A game with 20% more sales generated 20% more revenues; a show with 20% more viewership generated 20% more ad revenue. But in a subscription, hits become inordinately more valuable. You can't look at the singular P&L of these titles."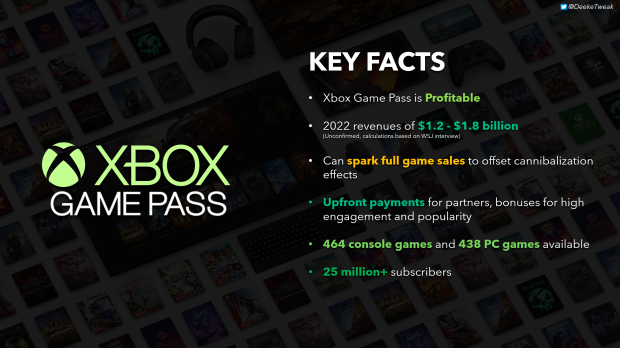 This is certainly true in the context of Xbox Game Pass, and how the subscription relates to the Microsoft-Activision merger. Ball's passage also ties directly into testimony from the FTC v Microsoft federal trial.
During the FTC v Microsoft evidentiary hearing, Xbox gaming CEO Phil Spencer was asked by FTC lawyer James Weingarten whether or not the value of Activision was "a lot more" than the $68.7 billion share buyout price that Microsoft intends to pay to acquire the company. Spencer replied that the number listed, which was not divulged but included as part of the Project Denali valuation model that helped define the worth of Activision post-acquisition, was indeed much higher than the buyout price.
This likely reflects the overall value of Activision-Blizzard games and content when stretched across a subscription model--a model that emphasizes retention, recurring payments, and engagement over longer periods of time.
As far as the consultation goes, this is common practice in all industries. Microsoft, like the rest of the world, was entering uncharted waters with COVID-19 lockdowns in place...but it's possible that Ball's recommendations worked, because Xbox Game Pass subscriptions rose quite a bit, jumping from 10 million in Q4 FY20 to 15 million in Q1 FY21.