Valve has released the beta or Preview for SteamOS 3.5 for the Steam Deck, and it's a pretty big one regarding new features and improvements to the PC gaming handheld. A couple of the big features relate to connecting the Steam Deck to an external display with HDR and VRR (variable refresh rate) now enabled in Display Settings if connected to a supported display.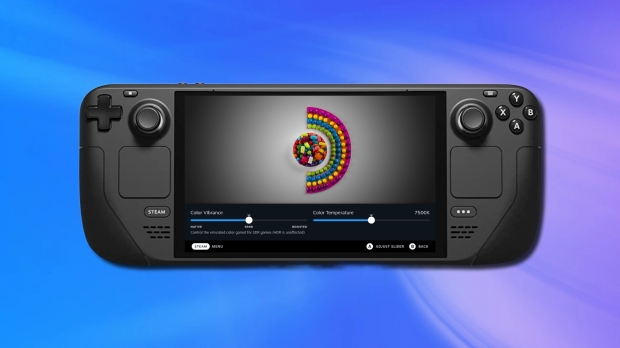 The Steam Deck's display is also getting an update with Valve confirming that the default rendering will now emulate the sRGB color gamut for a warmer, more vibrant image. Users can adjust the colors across new Color Vibrance and Color Temperature settings or revert to the current pre-update settings if they're not feeling the sRGB look.
SteamOS 3.5 also updates the graphics driver with "many performance and functionality improvements," specifically calling out Starfield as one title that will see improved performance.
Starfield on the Steam Deck is currently not in a great state. It requires a lot of tinkering to get going at a playable frame rate with acceptable image quality, so this is great news for those Deck owners currently playing Bethesda's latest RPG. Other titles that will benefit from the new graphics driver release include Amnesia: The Bunker, Immortals of Aveum, and Kaiju-A-GoGo.
Valve's SteamOS 3.5 Preview release notes showcase that the update brings a lot to the table, from improved image scaling to improved latency and Bluetooth stability. Plus, a number of bug fixes that are typical of an incremental release. Those who jump in and out of games on the Deck will also be pleased that the update brings quicker sleep and resume functionality.
Although not the update's official release, you can opt into the SteamOS 3.5 Preview by going to Settings > System > System Update Channel on your Steam Deck.