It might be hard to believe, but Grand Theft Auto V turns 10 years old today.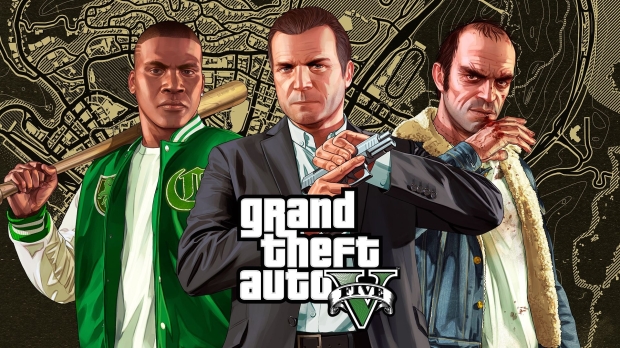 There's really nothing quite like Grand Theft Auto V. It really is a best-selling titan. Despite the fact that it was released at the tail-end of the Xbox 360 generation, the game still managed to sell over 11 million copies in 24 hours and make over $1 billion in sales within three days after launch. The game has gone on to make over 8x that in the last decade.
While Rockstar is celebrating GTA V's 10-year anniversary with new Grand Theft Auto Online content, we decided to take a look at the various milestones that Rockstar Games and Take-Two Interactive have achieved through GTA V's continued support.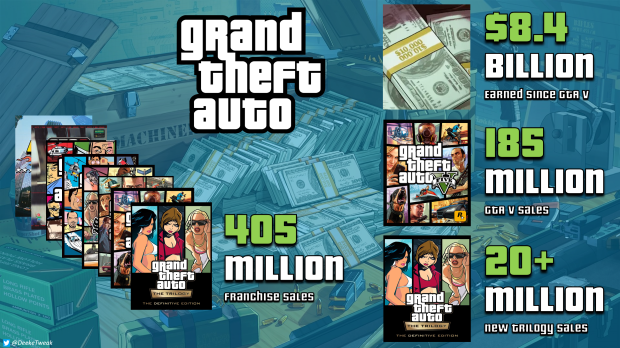 Based on the latest figures, Grand Theft Auto V has shipped an incredible 185 million copies worldwide since launch. This makes it one of the best-selling games of all time, and this single entry is actually larger than most video game franchises including Resident Evil, Tomb Raider, and even Halo.
At 185 million copies shipped, GTA V represents nearly half (or 45%) of total Grand Theft Auto franchise sales. The series broke 405 million shipments last quarter.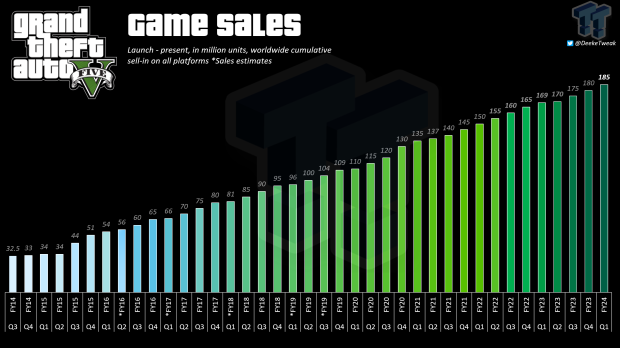 Revenue is where things really get interesting. Based on our calculations using TTWO's quarterly SEC filings, the entire Grand Theft Auto franchise has made $8.4 billion in net revenue since GTA V's launch on September 17, 2013.
This massive $8.4 billion is based off of GTA V game sales, GTA Online monetization, and other games in the franchise including the controversial GTA trilogy remaster collection.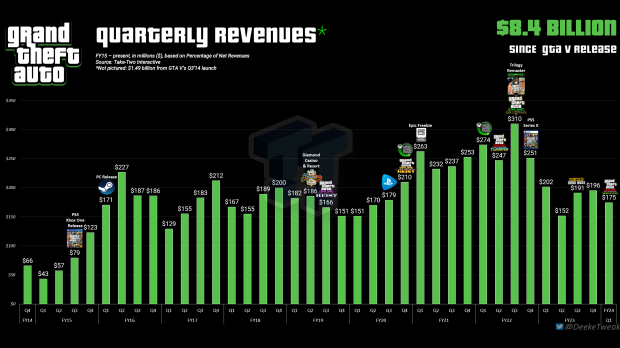 Over the course of 10 years, Rockstar Games has released nearly three dozen updates to GTA Online, many of which have propelled quarterly non-launch revenues to record-breaking heights. Rockstar has also released its own GTA+ subscription for GTA Online, further hinting that the mode will carry over to GTA VI in some capacity.