We think about OLED panel technology when we think about big-screen LG TVs or other big-name brands for that home cinema experience. OLED's self-lit pixels deliver vibrant colors and near-infinite contrast, with the added bonus of excellent response times for gaming. But there's another display panel technology that might just end up replacing OLED: MicroLED.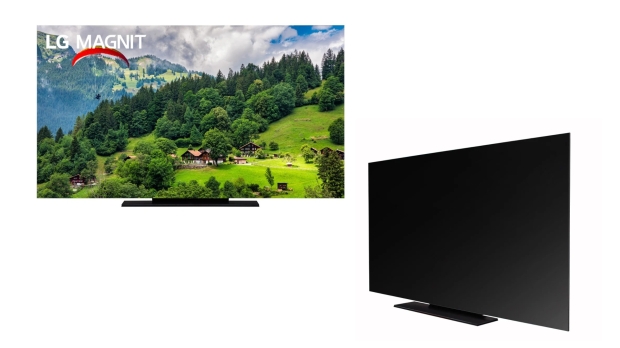 Like OLED, MicroLED panel technology features cutting-edge technology where LEDs the size of grains of sand work together to create bright, vibrant, and stunning images. The advantages of MicroLED over OLED are that you can get a brighter image and less chance of burn-in or other degradation over time. Plus, they can scale in size quite easily. The catch? MicroLED panels are very expensive to produce.
This brings us to the new 118-inch 4K LG MAGNIT, designed to deliver "immersive home entertainment" that's "befitting a super-luxury residence."
So yeah, the LG MAGNIT isn't something you'd be able to see at your local TV showroom at Best Buy, but a premium luxury display designed to deliver the most cinematic 4K presentation that money can buy. The "micro-scale pixels" of the LG MAGNIT can deliver peak brightness of up to 2,000 nits with 20-bit HDR10 Pro and a refresh rate of up to 120 Hz. Some incredible specs, though the average power draw of the 118-inch MicroLED display is listed at 805W.
The display also features LG's AI-powered ɑ (Alpha) 9 Intelligent Processor and the company's webOS smart TV platform for apps. To round out the home cinema experience, the display also features two 50W 4.2 channel speakers.
"The new LG MAGNIT introduces our state-of-the-art Micro LED display technology to private homes, allowing residential customers to experience impressive picture quality on a cinematic scale," said Paik Ki-mun, senior vice president and head of the Information Display business unit of LG Electronics Business Solutions Company. "We will continue to expand our lineup of Micro LED products for home use, complementing the new 118-inch model and previously released 136-inch model with innovative solutions that further strengthen our leadership in the premium display market."
LG hasn't put a price on the new LG MAGNIT but notes that it is currently available in the U.S. and will begin rolling out globally this month.