Diamond releases HD 3870 with 1GB DDR3
First 1GB Radeon HD 3870.

Published Tue, Apr 15 2008 4:26 PM CDT
|
Updated Tue, Nov 3 2020 12:38 PM CST
Diamond is today taking the covers off its latest graphics card. It claims to have been the first AIB to introduce 1GB of memory on the HD 2900 series and again is the first to strap a total of 1GB of DDR3 memory to the single GPU Radeon HD 3870.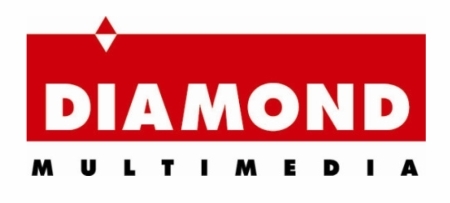 Not only does it get a boost in memory but it also sees its clock speeds increased to further push performance as high as possible. The core clock is set at 825MHz which is a fair boost over the reference model clock rate and the memory spins its wheels at 1800MHz DDR.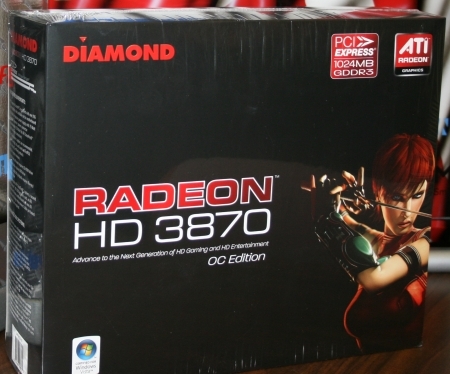 CHATSWORTH, CA -April 15, 2008- Diamond Multimedia (www.diamondmm.com), a leading manufacturer of PC graphics cards, sound cards and communications products, introduced today the 1 gigabyte, overclocked version of the ATI Radeon HD 3870 graphics card. This card offers maximum speed and power at an incredible value. Utilizing 55nm technology, this card runs cool and quiet.

Diamond was the first AIB for AMD to launch a consumer based 1GB card with the HD 2900 XT. Today, we stand alone to again to be the first AIB to offer the HD 3870 1GB. The performance itself matches against Nvidia new line of 9xxx series, as well against the HD 3870 X2.

The HD 3870 is a dual slot card, PCIE 2.0, with 1024MB of DDR3 memory and an overclocked speed of 825 MHz. The memory speed is 900 MHz. As with the original HD 3870, the 1 gigabyte version is designed with 320 stream processors and plug-and-play ATI CrossFireX upgradeability with up to quad-GPU support.