Microsoft legal counsel clarifies why the company ran simulations to see what would happen if Call of Duty and Activision games were not made available on PlayStation.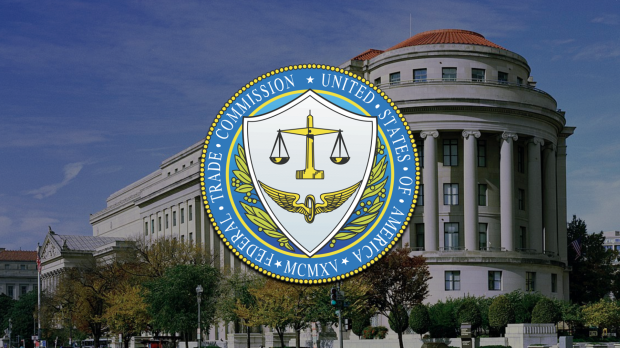 The FTC v Microsoft federal case revealed lots of interesting information about Xbox and the games industry as a whole. The testimony delivered in the five-day evidentiary hearing offered a rare look at the internal machinations of Microsoft's billion-dollar video games business and how the company's board of directors work with executive management to create and evaluate acquisition deals. Gamers and investors learned about Project Neutrino, Project Denali, and Xbox's missteps with cloud gaming, but this particular case was laser-focused on one possibility: Would Microsoft withhold Call of Duty from PlayStation?
While Microsoft has repeatedly asserted that it has no intent to withhold Call of Duty from PlayStation (doing so would, among other things, be ruinous for short- to medium-term revenues and incur significant reputational damage), the Federal Trade Commission had uncovered what looked to be a compelling argument against Microsoft's assertions.
During the trial, the FTC presented evidence that Microsoft had run specific simulations to see what would likely happen if Call of Duty wasn't on PlayStation. The board of directors had allegedly asked Xbox CFO Tim Stuart and the finance team to estimate the tangible effects of the $31 billion franchise not being available on the world's leading games platform.
The board's request was a "side ask" that was not actually included in the Project Denali deal model (Project Denali was the internal code name for the Activision-Blizzard acquisition).
Microsoft's board was allegedly interested to know what would happen if Call of Duty were not on PlayStation, and more importantly, how Microsoft could fill the ~$1 billion in revenue that would be lost. What would it take to make up for that loss?
In the evidentiary hearing, the Commission accidentally let slip some of the findings of this particular assessment.
According to FTC lawyer James Weingarten, Stuart and his team found that the losses could be offset if Game Pass were to grow by some 2 million subscribers. This was a slip-up and the FTC was not supposed to reveal this data so there isn't any more context here.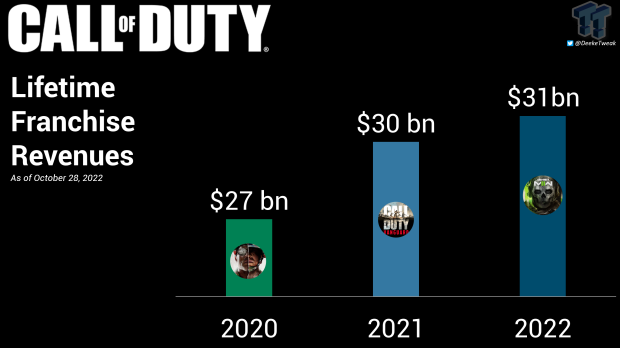 Now we have more clarification on why Microsoft's board of directors made this request.
According to the latest FTC v Microsoft appeals filing in the Ninth Circuit Appeals Court (case no. 23-15992, docket 55), Microsoft legal counsel explains that this request was made not because the company had intent to withhold Call of Duty, but as a kind of backup plan in case Sony's demanded terms for Call of Duty were unacceptable.
Microsoft was preparing for an unlikely contingency that Call of Duty would indeed not be available on PlayStation because of Sony, not because it planned to keep the franchise from PlayStation. Unfavorable terms could include a much higher revenue split, exclusivity deals (e.g. content coming to PlayStation first and Xbox second, or not to Xbox at all), and upfront payments.
The FTC ultimately lost the case and was denied its preliminary injunction, pushing Sony to sign a deal with Microsoft to keep Call of Duty on PlayStation. The specifics of the deal remain unknown, but it's believed the commercial terms are similar to those that Microsoft had offered Sony before the trial.
Now that Sony signed the agreement, the simulations from the Xbox finance team are moot. Nonetheless, Microsoft's legal counsel has addressed many of the FTC's core complaints to the appeals courts, including this particular controversial assessment from the games business.
Pages 47-48 from the docket read:
The weakness of the FTC's console case is underscored by its oblique and misleading challenge to the district court's finding that Microsoft's financial models showed no incentive or intent to withhold Call of Duty from Sony.

The FTC suggests the district court overlooked a 2022 analysis of how Microsoft "could recoup the potential loss of Activision's revenue from games sold on Sony's PlayStation," Br.31. What the FTC fails to mention, however, is the impetus for this analysis-not to plot a withholding strategy, but to address concerns that Sony would use its dominant position to demand unfavorable commercial terms from Microsoft.

Beyond ignoring that context, the FTC mischaracterizes both the actual scenario Microsoft modeled (a REDACTED reduction in Microsoft's share of revenues from Call of Duty, not withholding from Sony, id.); and Microsoft's proposed competitive response (selling Call of Duty on more rather than fewer platforms).

Freed from the FTC's revisionist framing, this evidence comports perfectly with the court's conclusions that Microsoft never modeled an exclusivity strategy; that it consistently valued the deal based on continued sales on PlayStation, Call of Duty's largest and most valuable market; and that it would be "financially impossible" for Microsoft to overcome the loss of Call of Duty sales on PlayStation.