WhatsApp is already one of the most popular instant messenger apps around and is used in a big way across Europe. But it's always had one major limitation in the way it handles the sharing of photos and videos. Now, it seems that parent company Meta is finally starting to fix it.
Sending photos and videos over WhatsApp has historically seen them greatly reduced in quality with the service ensuring that they can be sent and received as quickly as possible. However, with cellular connection speeds continuing to increase WhatsApp recently started to roll out so-called HD photo and video sharing for the first time. That allows for better quality media to be sent in chats, but now it appears that WhatsApp is testing going a step further and finally allowing people to share their photos and videos in their original quality with no additional compression taking place. The result will be that photos of our food, family, and pets will look better than ever before.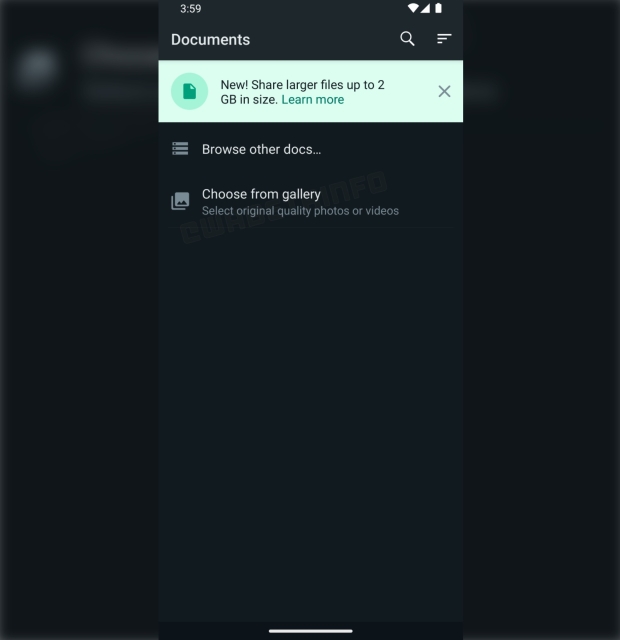 This is all according to the WhatsApp beta watchers at WABetaInfo who note that the latest beta for the Android version of the app is already starting to roll out the testing for the new feature. It appears that the new option will appear within the document picker that allows people to choose photos and videos from the app gallery. The option to select original quality photos or videos is available in the latest beta available to testers, with WhatsApp now treating the media as general documents which means that files as large as 2GB in size can be sent.
It's important to note that this new feature is still in beta testing and it could be removed at any time. It's also possible that the feature won't ship to the public at all, although it seems unlikely that it would ever enter testing if WhatsApp didn't intend to roll it out eventually.