VMware Explore is the flagship event for all things cloud, from enterprise to architecture to infrastructure and more. VMware Explore 2023 is kicking off this week in Las Vegas at the Venetian Convention and Expo Center from August 21 to 24, with the event all about bringing people together to share their expertise in building a cloud-based future.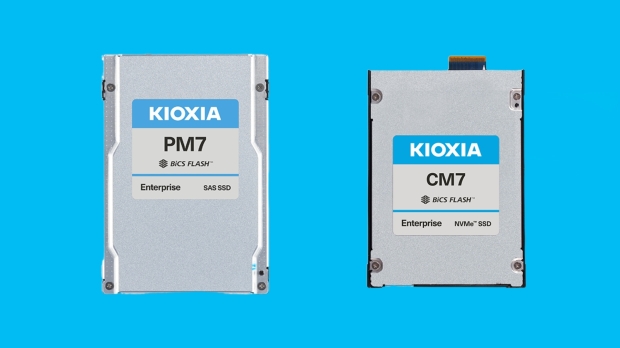 "Those engaged in enterprise applications, cloud architecture, infrastructure, end users, networking, and security will be among their peers at VMware Explore as we're inviting all to help build the new multi-cloud world," writes the official VMware Explore description.
And with that, KIOXIA will be on hand to showcase its innovative SSD products for the modern cloud-based data center, including KIOXIA CM6 Series Enterprise NVMe SSDs and KIOXIA PM7 Series 24G Enterprise SAS SSDs.
KIOXIA will have demonstrations showcasing its VMware offerings at its booth (#309) on the show floor, including Dell PowerEdge R760 VMware vSANReady Nodes with KIOXIA CM6 SSDs and VMware vSAN Express Storage Architecture. The company has several VMware-compatible storage solutions with various interfaces and form factors - which you can see in full here.
"While multi-cloud environments promise speed, flexibility, and more, they also present unique challenges - including increased complexities and siloed operations," said Neville Ichhaporia, senior vice president and general manager of the KIOXIA SSD Business Unit. "By working closely with trusted ecosystem members such as VMware, we're able to deliver flash storage solutions that elevate application performance - and redefine what's possible in the multi-cloud era."
For more information, head to www.kioxia.com.