The once-popular Non-Fungible Token (NFT) collection Bored Apes has dramatically decreased in value since the collapse of the price of Bitcoin, resulting in fear-uncertainty, and doubt to plague the cryptocurrency space.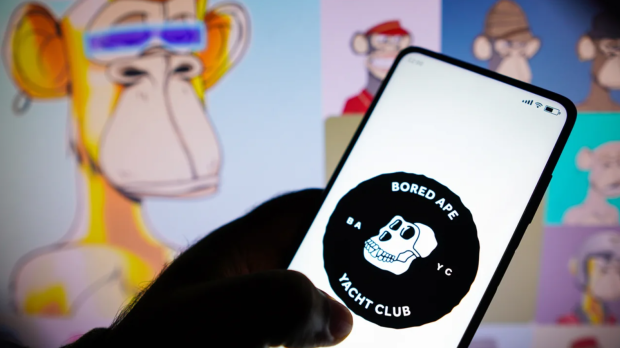 Following the dramatic price dip of Bored Apes, which were only highly sought-after NFTs, a group of Bored Ape investors have filed a lawsuit against Sotheby's auction house for a 2021 promotion of a Bored Ape collection. According to the four plaintiffs, the auction house "misleadingly promoted" the NFT collection and colluded with Bored Ape Yacht House creators Yuga Labs in an effort to artificially increase the price of the NFTs.
Sotheby's isn't the only one named in the lawsuit, as the group of investors has also named celebrities such as Justin Bieber and Paris Hilton, which are both accused of promoting the NFT collection without disclosing financial ties to Yuga Labs. For context on how much the price of Bored Apes has dropped, the cheapest of the colorful NFTs was sold back in May 2022 for $400,000, and now the cheapest Bored Ape can be bought for just $52,445.
Notably, Sotheby's sold more than 100 Bored Ape NFTs to a buyer in September 2021, totaling more than $24 million.
"Sotheby's representations that the undisclosed buyer was a 'traditional' collector had misleadingly created the impression that the market for (Bored Ape Yacht Club) NFTs had crossed over to a mainstream audience," the plaintiffs' legal team added in a complaint filed in a federal court in California.
Sotheby's responded to the lawsuit in an email to CNN, writing, "The allegations in this suit are baseless, and Sotheby's is prepared to vigorously defend itself."
"We believe that these new allegations, like those in the previous iteration of this opportunistic complaint, are completely without merit or factual basis. As a media and technology company, Yuga Labs has empowered strong communities of enthusiasts and entrepreneurs to innovate, connect, and build. Their creativity has fostered community-driven projects that have captured the imagination of people around the world. That's the story worth telling," said a Yuga Labs spokesperson.