A team of researchers from the Korea Advanced Institute of Science & Technology (KAIST) have designed a humanoid robot designed to fly planes.
The newly designed robot is called Pibot, and according to its creators, the robot is able to respond to emergency situations much faster than a human pilot. However, this claim has yet to be independently tested. The humanoid robot pilot stands at just over five feet tall and uses large language models to memorize the flight manual of an aircraft. Notably, large language models are the unpinning technology powering artificial intelligence tools such as OpenAI's ChatGPT.
According to David Shim, an associate professor of electrical engineering at KAIST, who spoke to Euronews, Pibot is able to manipulate the controls within the cockpit of a plane "just like a human", meaning the robot cockpit won't have to be specifically designed for Pibot compatibility. The robot is equipped with external cameras that, according to its creators, ensure that all aircraft vitals are kept at operational levels.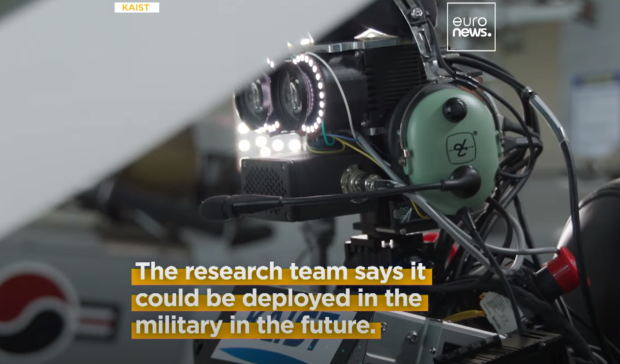 "Pibot is a humanoid robot that can fly an aeroplane just like a human pilot by manipulating all the single controls in the cockpit, which is designed for humans," said Shim. "Humans can fly many aeroplanes, but they do have these habits built into them," he added. "So when they try to convert to different aeroplanes they have to take another qualification."
"With the pilot robot, if we teach individual aeroplane configuration, then you can fly the aeroplane by simply clicking the aeroplane's type," Shim explained.