Google hasn't yet officially announced the Pixel Watch 2 but we know it's coming, and it's likely to arrive alongside the Pixel 8 and Pixel 8 Pro phones. Leaks are starting to bubble to the surface as well, and now a new one appears to have actually come from Google itself.
9to5Google reports that Eos, the codename for the Pixel Watch 2, has now appeared in the Google Play Console device catalog which is a list of Android devices that developers can access and use when they distribute their apps. Whenever a device appears here, it's a sign that it's on its way to release and what's more, it also includes some key specifications for the device as well. That means that we now have more information than we did before, specifically about things like the chip and RAM that will be on offer.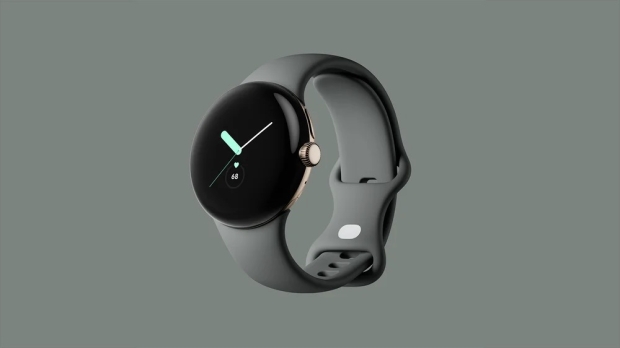 According to the entry the Google Pixel Watch 2 will switch from the Exynos 9110 chip that was used in the previous model. It'll be replaced by a Qualcomm SW5100 which is thought to be a standard Snapdragon W5 chip.
Another tidbit appears to be that the Pixel Watch 2 will have the same 2GB of Ram as its predecessor, while Android 13 is listed as the software that is installed. That means that the watch will launch with Wear OS 4 which shouldn't be all that surprising. 9to5Google also notes that the Wear OS 4 backup feature will also be supported.
There's an image attached to the Google Play Console entry as well, but it appears to be the standard Pixel rather than anything more juicy. We do at least learn that the same screen appears o be used, or at least the specs are the same. The display itself is expected to be produced by Samsung this time around rather than BOE, however.
9to5Google also notes that the Pixel Watch 2 is expected to offer new bands as well as a new aluminum casing. We should learn more information about the wearable in the coming days and weeks, with the watch likely to be officially unveield this fall.
That makes the next few months a busy one for tech enthusiasts. We have the iPhone 15 and iPhone 15 Pro just around the corner, coming next month assuming everything goes to plan. New Apple Watch Series 9 and Apple Watch Ultra 2 wearables are likely to be announced at the same time as well.