Intel created PresentMon a while back, an SDK and tool used by popular GPU metric applications like CapFrameX and NVIDIA's FrameView to measure things like Frametimes and other metrics.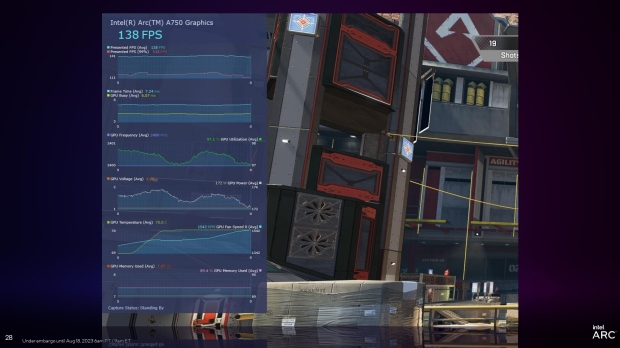 Until now, it has simply been something that Intel created and made open-source without the company using it to create a tool that anyone could use to measure and analyze GPU performance when playing games.
With the arrival of the powerful and fully customizable Intel PresentMon Beta app and a brand-new metric called 'GPU Busy,' Intel is about to shake up the whole GPU data collection and analytics process. This is fantastic news for those who love reviewing pages of benchmarks and in-game data.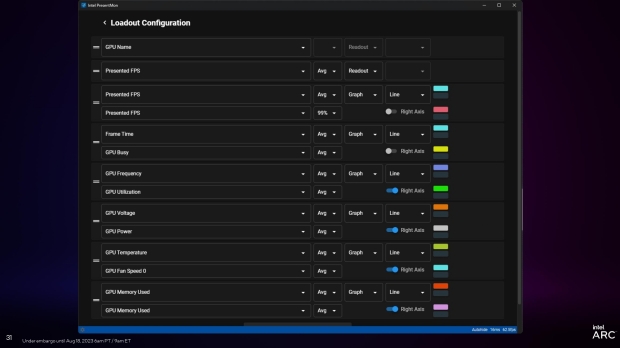 The new Intel PresentMon Beta app is compatible with AMD, Intel, and NVIDIA GPUs. It can capture and provide real-time metrics covering everything from performance in fps to power usage as well as Framtime and GPU Busy numbers.
So then, what is 'GPU Busy'? Alongside the CPU-centric Frametime, it adds the much-needed layer of measuring GPU utilization with the same metric as Frametime - an 'ms' recording. What makes this important and potentially vital is that with any given frame, you've got a clear indication of whether rendering is CPU or GPU limited.
The latter is always ideal, so when checking both Frametime and GPU Busy, when these two lines are close together, you're getting the most optimal performance. If the Frametime figure is significantly higher than GPU Busy, then you're looking at precise data showcasing in-game CPU-limited performance.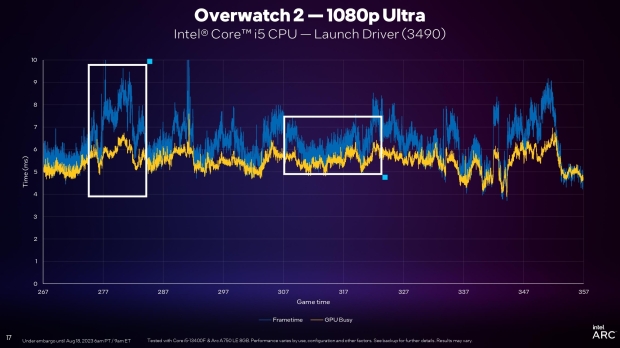 With Intel's recent DirectX 11 update for Intel Arc, we can see the effects of better optimization through these two metrics. With the launch Intel Arc drivers, we see instances where performance in Overwatch 2 played at 1080p with an Intel Arc A750 is both CPU-limited and GPU-limited - depending on the scene.
Switch things up to the brand-new driver release that improves DirectX 11 performance, and the Frametime and GPU Busy lines are in balance, showcasing that performance is GPU limited - as it should be.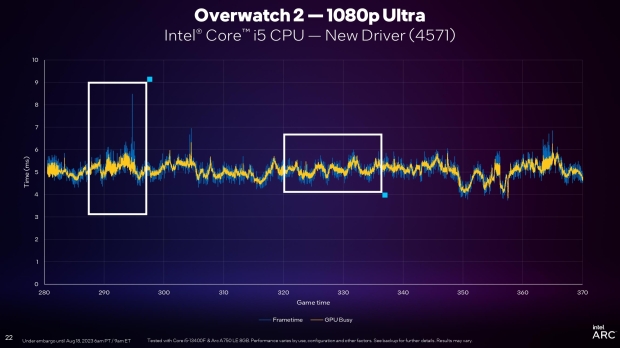 Like PresentMon, Intel will make this update and the new SDK for the GPU Busy metric open source and available for third parties like NVIDIA to include in their own tools for capturing and measuring GPU performance. For those looking to check out and use the fully customizable Intel PresentMon Beta app (where you can customize what information you see and even the color of each graph), you can download it now from Intel.